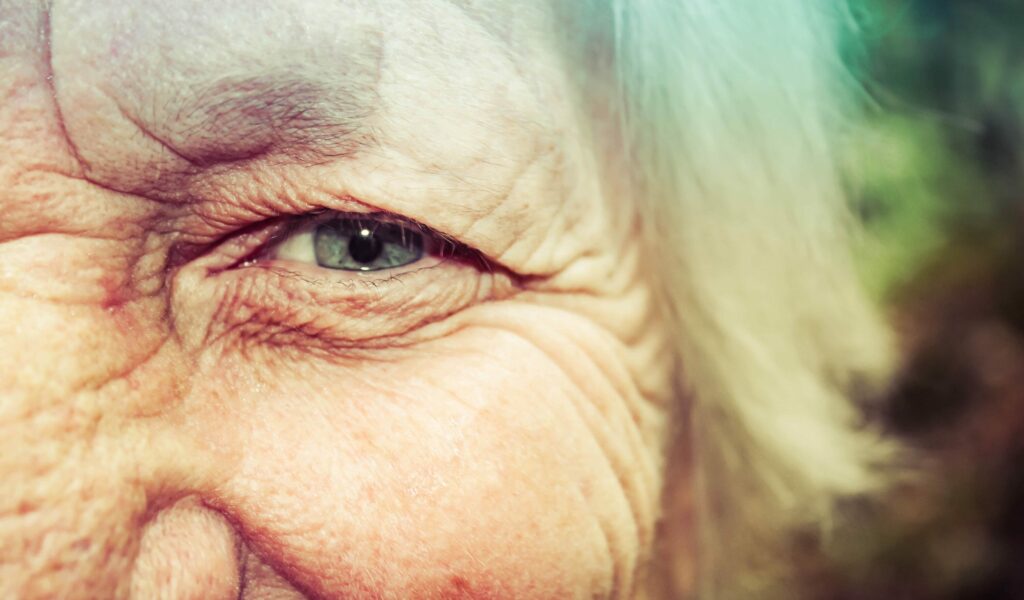 Published:
Meet Design Age Institute's newest Pathfinder Innovation Programme Award Winners
We are delighted to announce the latest round of investment from our Pathfinder Innovation Programme, which invests in good design to help bring an array of products and services for the UK's ageing population towards market. The projects announced come under two separate call-outs to innovators (detailed below), and contribute to the Institute's portfolio of thirty projects for the healthy ageing marketplace.
The Mobility Pathfinder Innovation Programme, made possible with the generous support of the UK Research and Innovation Healthy Ageing Challenge, delivered by Innovate UK and the Economic and Social Research Council, invited applicants from across the UK to apply for up to £70k in funding for personal mobility solutions that can be supported towards market by investment in good design. These awards add to the four Transport Pathfinder projects previously announced by the Institute, responding to the growing demand for transport and personal mobility options that are safe, affordable, sustainable and desirable for all ages.
The Zinc x Design Age Institute Pathfinder Innovation Programme, funded by Research England, represents an exciting partnership between the Institute and Zinc, a mission-led VC that helps exceptional talent build innovative solutions to society's toughest challenges. Design Age Institute invited Zinc's Healthy Ageing Catalyst Award holders and portfolio ventures to apply for up to £40k in funding to tap into design that can support their research-led products and services on the journey to market.
Mobility Pathfinder Innovation Programme
Centaur Robotics: Centaur Human Machine Interface (HMI) optimised for older adults living at home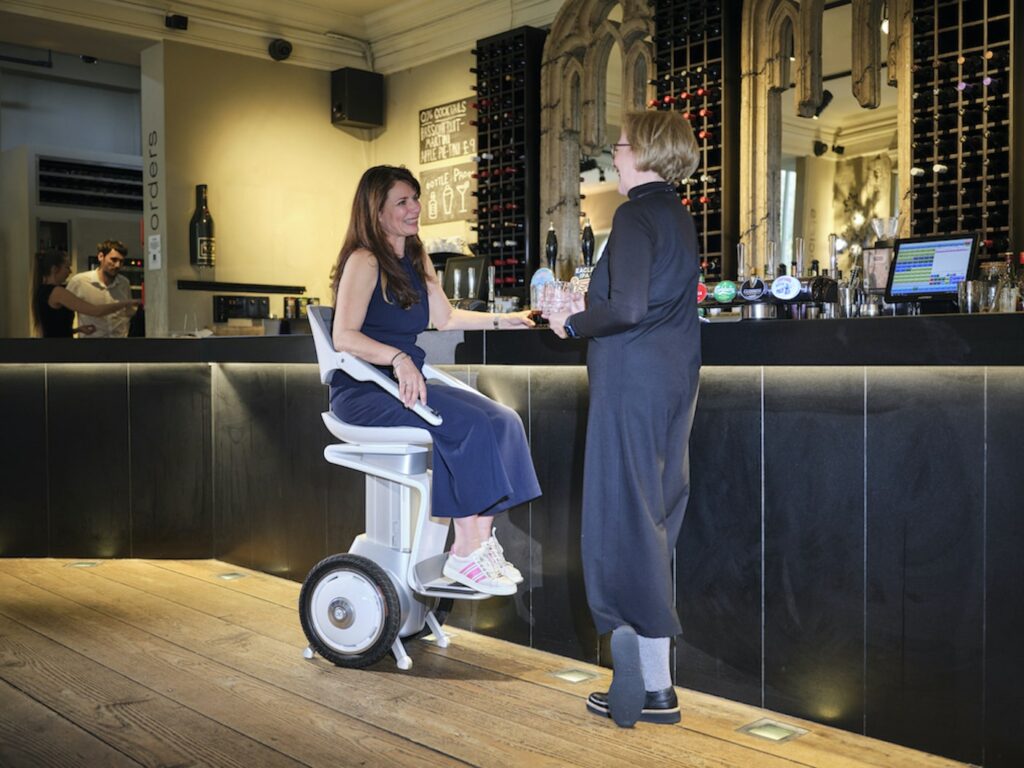 Centaur Robotics are the makers of electric vehicles designed to keep people mobile whatever their age. The Centaur is a revolutionary self-balancing, two-wheeled personal electric vehicle. Having previously worked with Design Age Institute in 2022, they have now been awarded funding to optimise the Human Machine Interface of their vehicles for the cognitive and physical consideration of older adults.
Mobility is a major barrier to older people staying engaged in the community. By overcoming mobility problems, the Centaur helps people stay connected and engaged in their communities. It's a simple but beautiful solution to a problem which affects millions of people in the UK.

Eric Kihlstrom, Chairman of Centaur Robotics
Supersmith: The 3Scooter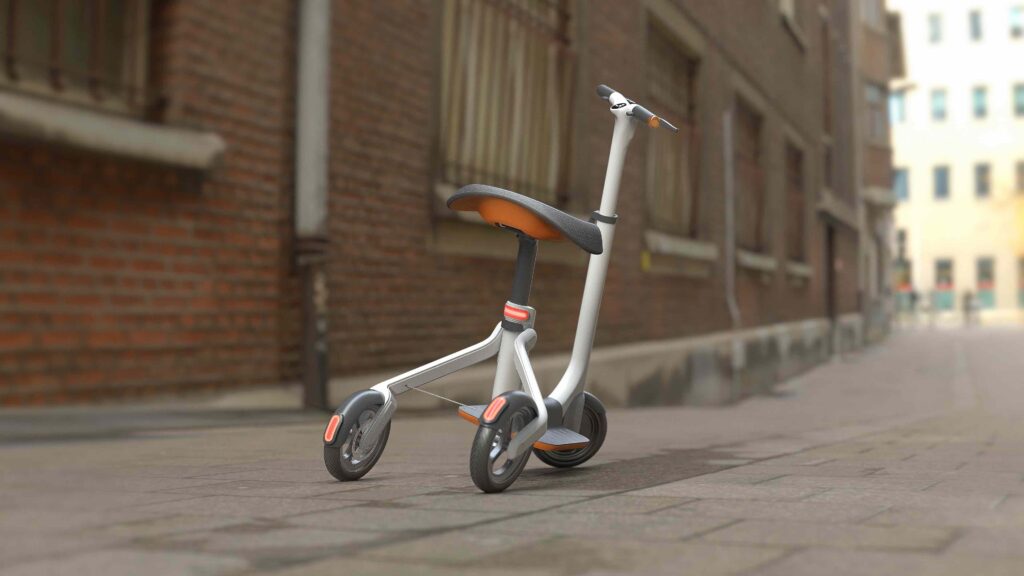 Supersmith are solving the core problem of all three wheeled mobility scooters: stability. The 3Scooter uses robotics technology to self-level the vehicle aiming to provide the safest mobility scooter available. At just 20kg, it will be one of the lightest mobility scooters on the market and will seat users at 90% of their standing height so they don't feel 'looked down on.' Providing users at any age and of any walking ability with independent mobility.
This grant means we're a big step closer to achieving our aim: bringing the empowering benefits of mobility to more people with walking difficulty. With the support of the Design Age Institute, with their knowledge of ageing consumer needs and design expertise, we'll turn our revolutionary, self-stabilising mobility scooter prototype into a beautiful, practical, affordable product.

Emily Morgan, Director of Operations, Supersmith
Trainor Jim: 'Shuffler®'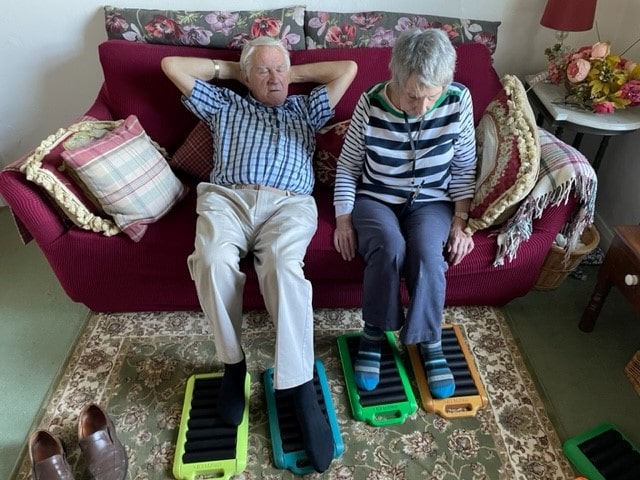 The 'Shuffler®' from Trainor Jim is a novel (UK patent granted) portable, lightweight, affordable and easy-to-use piece of exercise equipment specifically designed to be used whilst seated. Founded by Dr Jim Kelly, an NHS GP with 25 years experience of musculoskeletal medicine, and Lee Trainor, an innovator with a background in engineering, the 'Shuffler®' aims to revolutionise personal mobility for the UK's ageing population.
This award will allow us to keep pushing the boundaries to make sure that our innovation will enhance the ageing abilities to perform light exercise, bringing a healthier lifestyle.

Lee Trainor, Co-founder, Trainor Jim
ProCare: Invisible Creations®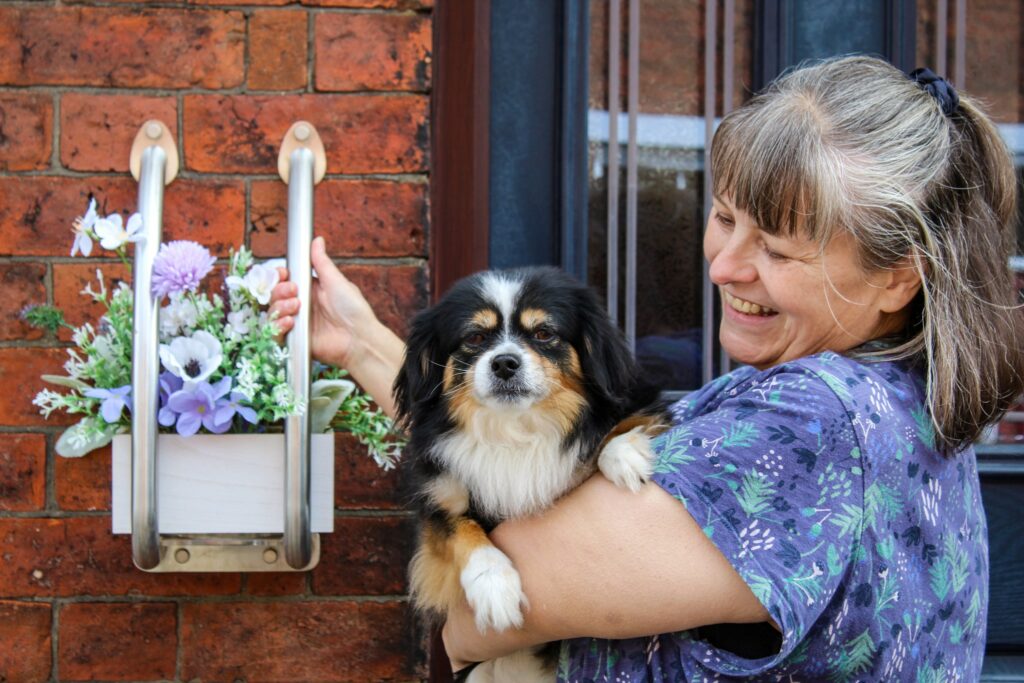 Invisible Creations® from ProCare created the Design for Dignity™ range to support people to live independently for longer. Each of the range's products combines aesthetics with accessibility, removing the stigma of design for home mobility. At the core is a belief that 'homes should be a haven, not a hospital.' Their new product, Sheila's Secret Planter will combine everyday garden items, like plant pots and window boxes, with grab rails to provide access to the outdoors, promote mobility and prevent falls, without compromising on dignity and style.
Invisible Creations® was inspired by real people experiencing real issues. Real people like my Gran, Sheila. I witnessed her daily challenges and struggles, but I also saw what gave her joy, pride and dignity. I wanted to make sure she had better options available to her as she aged and her needs changed.

Laura Wood, Co-Founder and Director of Invisible Creations®
Zinc x Design Age Institute Pathfinder Innovation Programme
BelleVie Care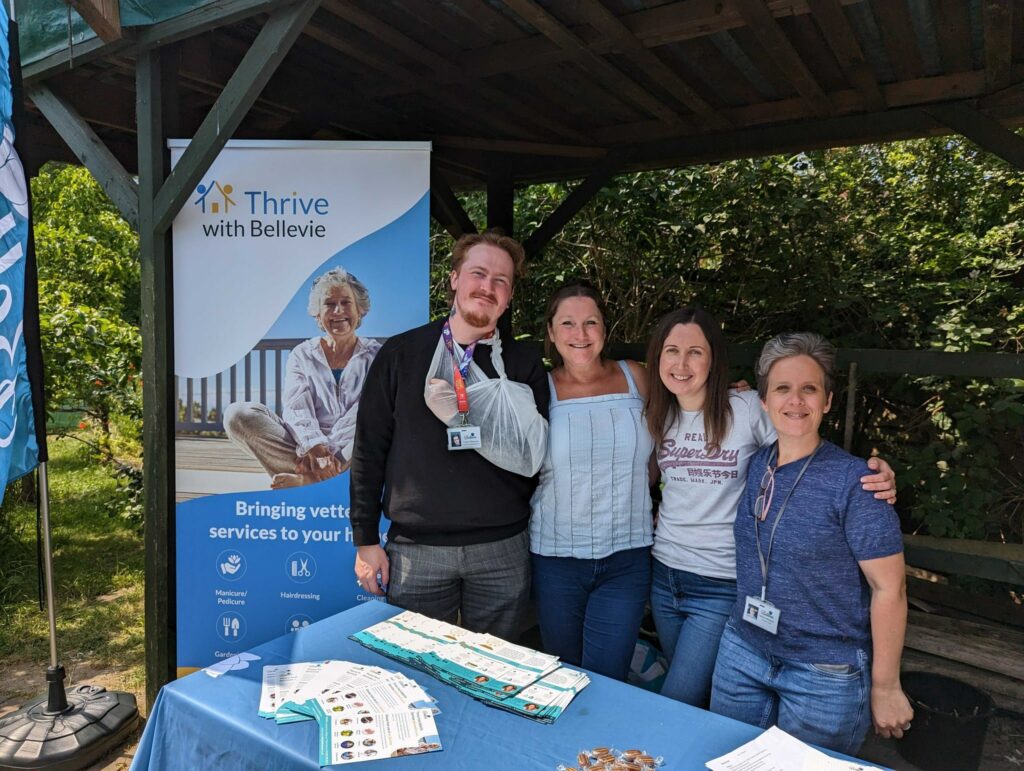 BelleVie Care is a purpose-driven community supporting people across Oxfordshire and Northumberland to live their best lives from the comfort of their own home. Their vision is to foster a society that appreciates the importance of fulfilling careers in care, ensuring that every member of the care ecosystem is supported through meaningful, reciprocal relationships. By employing small, self-managed local teams, they actively pursue their mission to reinvent the future of care and enable communities to thrive.
We're delighted that Design Age Institute is supporting BelleVie's mission to reinvent the future of care. Recruitment and retention lies at the heart of the care crisis. BelleVie's innovative model of self-managing teams is already making an impact on at-home care, with an average 9.8/10 rating from families we support.

Trudie Fell, Founder & CEO, BelleVie Care
Irida Health: EyeCatcher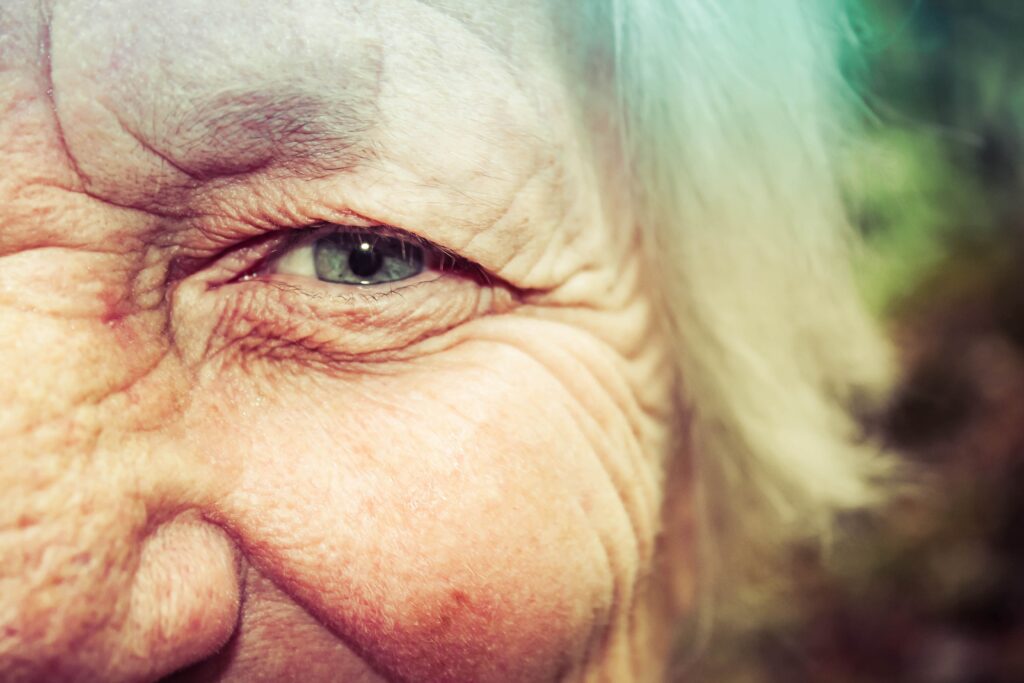 Eyecatcher, developed by Irida Health, is a first-of-its-kind, smart-glasses system empowering glaucoma patients to measure their own vision at home and enabling timely interventions that can preserve sight. Glaucoma is a chronic eye disease and the second leading cause of irreversible blindness worldwide. It affects 1 in 50 people over age 40 (and 1 in 10 over 70) with over 100 million cases worldwide. Traditionally glaucoma is treated through in-person hospital care, but with an ageing population this model is becoming increasingly inefficient and unsustainable. Eyecatcher aims to provide 'hospital-grade' vision assessments that can be performed at home.
This award will offer essential funding to design and integrate a new supplementary software module into our current vision monitoring system. This award will empower our project to offer older people five more healthy years at home and drive systemic improvements in social care. Furthermore, it will play a pivotal role in bridging the gap between the richest and poorest, ensuring equal care for all ageing individuals.

Joseph Bacon, CTO, Irida Health
Squiboon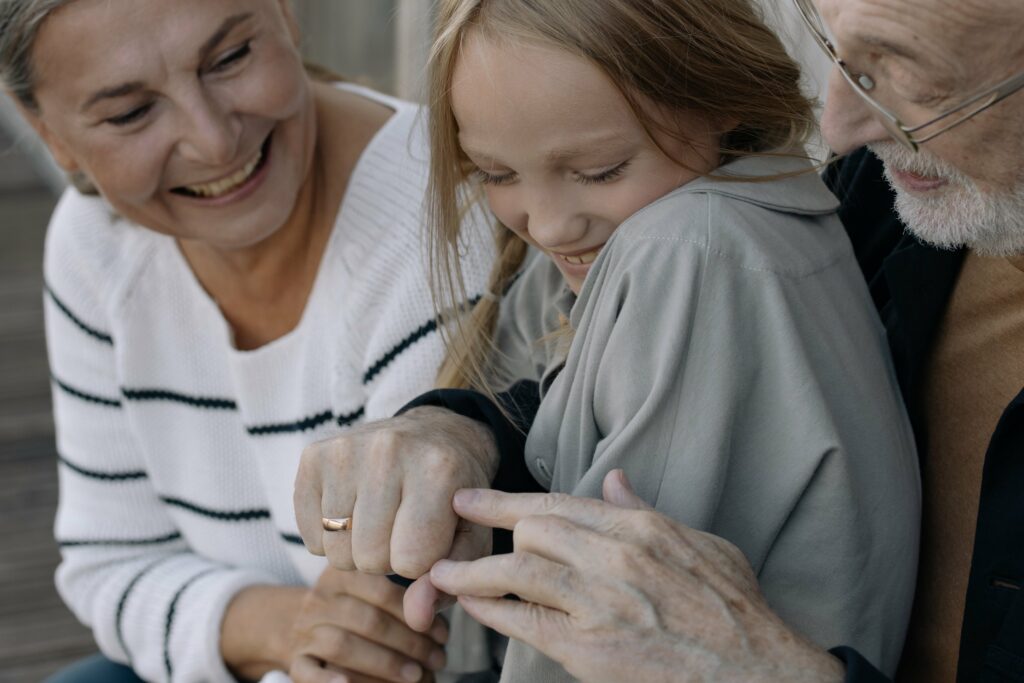 Squiboon uses cutting-edge AI that is delivered through the familiar medium of a TV to facilitate structured, face-to-face conversations that reduce loneliness and increase connections. Squiboon offers a 24/7 AI community facilitator to housing and care providers for older adults that unlocks the potential of residents to build a harmonious community of participation. Their software also provides metrics quantifying the benefits to residents and the housing or care provider.
We are delighted to receive the funding from Design Age Institute to continue the exciting development of our Squiboon product and help tackle the life-threatening loneliness epidemic faced by older people today. DAI's inclusive design approach is at the heart of our product development process, as we look to build breakthrough software within a physical Talking Stick product that is both intuitive to use and transformative in its impact in forging close communities for those in later life.

Dr Sarah Campbell, CEO, Squiboon.
_____________
Interested in learning more about Designing for an Ageing Population? Join Design Age Institute's upcoming Masterclass in Designing for an Ageing Population on 27 & 28 November at the Royal College of Art.