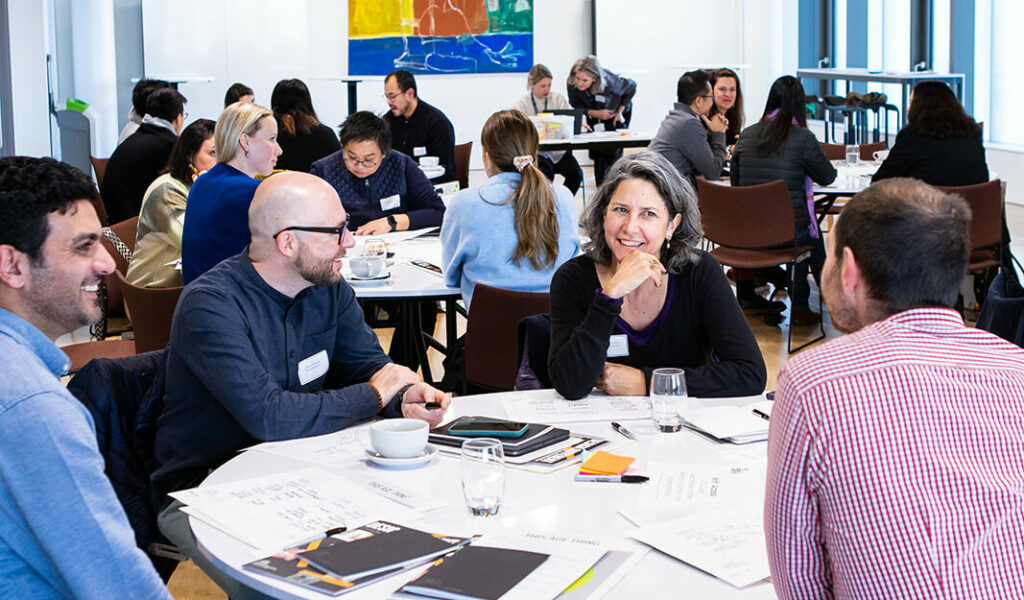 Masterclass: 27 & 28 November
Published:
Discover a new way to think about ageing and how to design services and products for older adults through innovative methodologies and frameworks in a Masterclass in Design for an Ageing Population, led by Colum Lowe, Director of Design Age Institute.
Masterclass: Design For An Ageing Population
Date: 27 & 28 November 2023
Venue: Royal College of Art, Rausing Research Building, 15 Parkgate Road, Battersea, SW11 4NL
Booking: Early bird until 31 August 2023
---
The UK's population is ageing, and this older population is holding an ever increasing percentage of national assets and household spend. So, why do so few organisations – public, private and charitable – not design for what older adults want, rather than what they perceive them to need?
The masterclass aims to provide a unique insight into the ageing marketplace, looking at how to design products, services and experiences that are not limited by the pervasive medical discourse of ageing as decline, frailty and burden.
Using design thinking and innovation frameworks we will cover:
what drives behaviour and purchase motivation
the basics of action psychology
how design has an important role to play in creating healthier, happier lives for all of us as we age.
A highly participatory approach, studded with surprising and motivating sectoral information, an engaging orientation to design thinking, and an international cohort made this highly worthwhile. What I learned validated and enriched my project approach, and whetted my appetite to continue thinking and collaborating with some of the other participants I met on the course. We can continue to learn from and teach each other.

Daniel Goodman, Course participant December 2022
This Executive Masterclass is led by Colum Lowe, Director of Design Age Institute and RCA Honorary Fellow. Guest speakers for 2023 will be announced soon. 2022 guest speakers included Dr Anthony Howarth from Oxford University's Institute of Population Ageing and Ailsa Forbes & Lily Parsey from the International Longevity Centre UK.
Colum Lowe explains how the Masterclass will introduce participants to both the challenges and opportunities of designing for and with an ageing population in this RCA news story here.
We want people to come away from our executive education courses with a better understanding of the healthy ageing economy, how to create effective and impactful products and services and above all, insight to the lives of people as they age.

Colum Lowe, Director, Design Age Institute
A small number of subsidised places are available for those working in the public and charitable sectors.  If you would like to discuss, please contact us at [email protected].
---