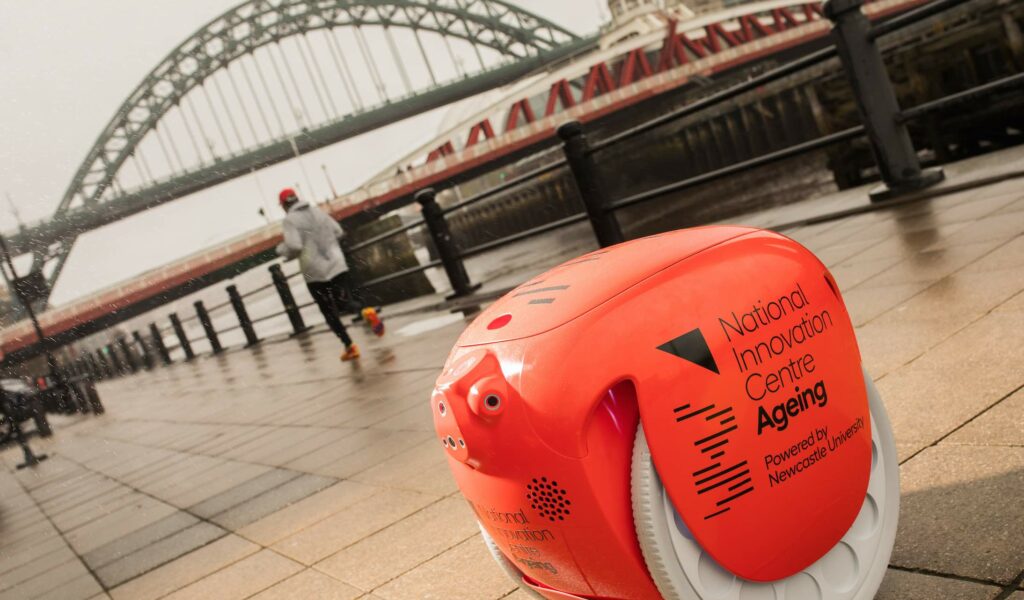 Published:
We are delighted to launch our first six Pathfinder Projects to develop commercially viable products and services that will enable individuals and communities to maintain an active and joyful life at every age.

Design Age Institute is collaborating with exceptional teams to support projects including cargo-carrying robots, an app to engage people with their hearing health through birdsong, flexible housing, an age-inclusive bank, data-driven diabetes management and a two-wheeled personal electronic vehicle.
Read more about our Pathfinder Projects.
Do you have an inspirational, transformative, life-enhancing idea, prototype, or plan for a service or product that can enable people to live longer, healthier and happier lives?
Apply by 20 February for up to £50k in funding to help take your idea towards market.
If you are a business, innovator or entrepreneur with an idea that can help change the narrative on ageing, the Design Age Institute can help you to successfully tap into the UK's growing healthy ageing marketplace as one of our Pathfinder Projects.
We are currently looking for projects at proof-of-concept stage and beyond that are commercially viable, innovative and distinctive from other ideas in the market to develop, fund, and support.
Design Age Institute Pathfinder Projects will provide successful applicants with funding of up to £50,000 (VAT inclusive) to undertake design projects as well as bespoke design management support, access to existing research and exclusive insights into design for healthy ageing.

We are keen to work with companies, organisations, entrepreneurs and start-ups from across England. We welcome applications from people in all sectors and backgrounds regardless of whether you have a track record in business or entrepreneurship. Products and services that are primarily non-digital are encouraged across our core themes of home, health, and work.
Find out more about how to apply and read about our first six collaborations.