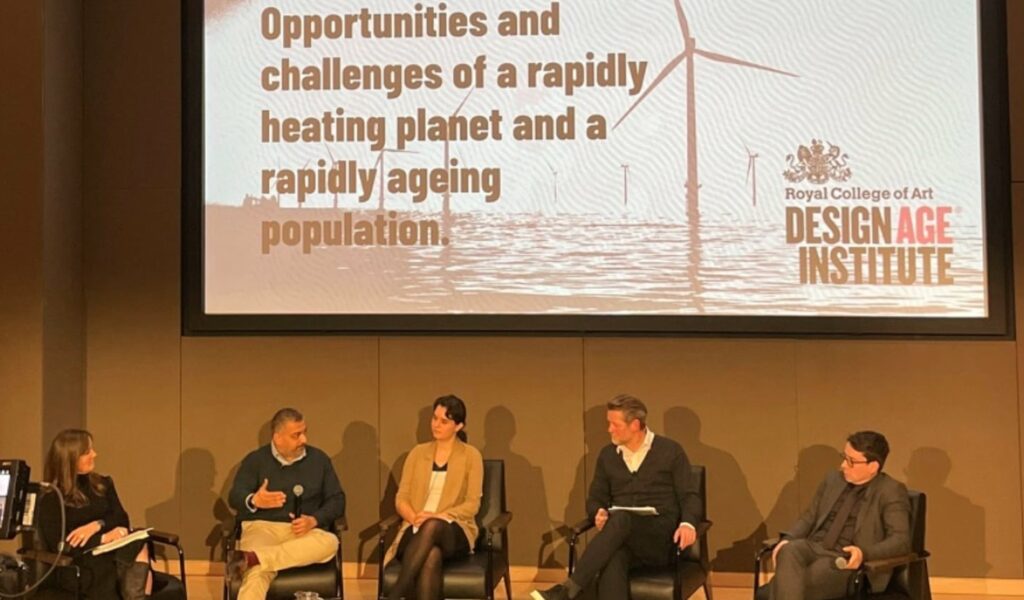 Published:
Watch our event on designing for a future in which the planet is rapidly heating up at the same time as populations are living longer.
This second event in our 'Designing for Your Future Self' talk series was be held live at the Design Museum as part of the Waste Age: What can design do? exhibition and was streamed as part of the Design Council's Design for Planet Festival on 9 -10 November.
Key areas of discussion included:
Reviewing the evidence of the significant connections between the two mega-trends of climate change and ageing society
Busting the myth that older people care less about climate change than younger generations
Exploring how we can become better ancestors for future generations
Considering how designers can think not just about the 100 year life but the 200 year lifecycle
Expert speakers and contributors included:
Colum Lowe, Design Age Institute Director.
Sophia Dimitriadis, Research fellow at the International Longevity Centre UK.
Shravan Joshi MBE, elected Member of the City of London Corporation and chair of the Continuum think tank focused on sustainability bringing together policy makers, financiers and technology providers.
Bobby Duffy, Professor of Public Policy and Director of the Policy Institute at King's College London and author of the recently published Generations: Does when you are born shape who you are?
George Lee, Co-Founder of This Age Thing.
Visit DesignMuseum.org or sign up to our mailing list to receive updates about future events