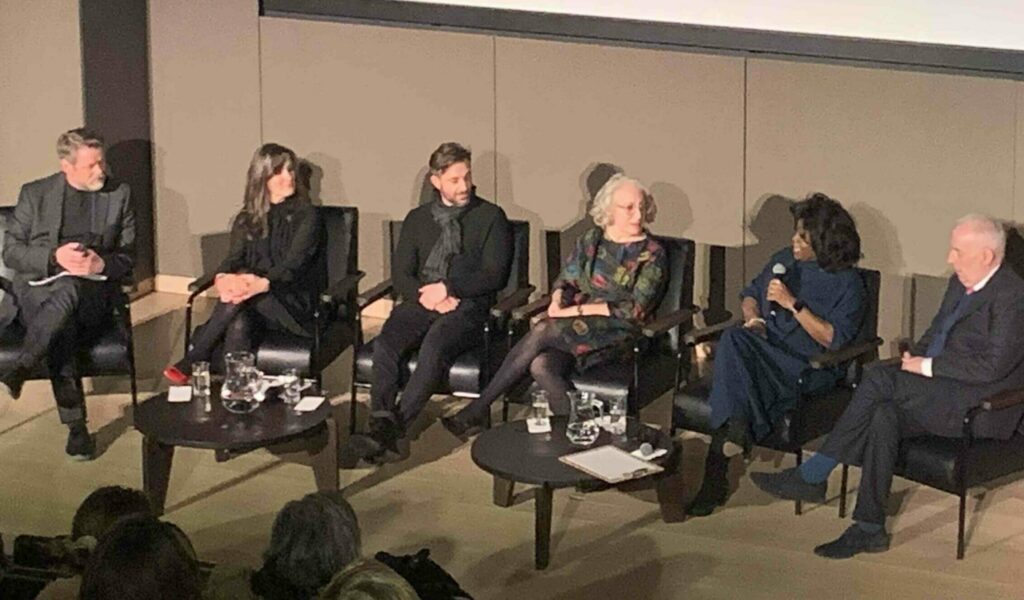 WATCH: Let's Talk About Sex
Published:
Can ever be too old for good sex? Explore designing for sex, intimacy and pleasure as we age in our third event in the Designing for Your Future Self talks series at the Design Museum.
Speakers and contributors:
Colum Lowe
Colum is a senior design leader with a significant track record of developing inclusive products and services in the private, public and charitable sectors. In 2020 Colum joined the Helen Hamlyn Centre for Design at the Royal College of Art as Director for Design Age Institute. He has been Head of Design at the Ministry of Justice, Sainsbury's, Homebase and the NHS National Patient Safety Agency, and has run design firms Crabtree Hall, CaulderMoore as well as his own consultancy.
George Lee
In her role as Community Lead for the Design Age Institute, George launched This Age Thing in 2021 to build a diverse community of age activists, storytellers, creatives, designers and change-makers. A respected disrupter, innovator, and leader with 25+ years of experience, George is Director of the design studio This is Real Art, co-founder of The Age of No Retirement and specialist consultancy The Common Land, championing cross-generational thinking as a key for social and economic impact.
Mervyn Eastman
Mervyn is a qualified social worker and formerly a Director of Social Services and the Better Government for Older People Programme (Cabinet Office). Mervyn is an author, TedX speaker and contributor to numerous health and care publications. He is a Founder member of ChangeAGEnts Co-operative Collective and Co-Founder Member of the Later Life Audio and Radio Co-operative (LLARC). Mervyn is also a member of the Sexual Intimacy in Later Life UK Forum (SILFF).
Adam Lewis
Adam is the co-founder and CEO of Hot Octopuss, a brand revolutionising sexual pleasure for men. He began experimenting with making sex toys at an early age, but as an adult was surprised by the lack of choice available for men and the stigma surrounding male sex toy use. Adam and his childhood friend Jules set up Hot Octopuss and five years after launching, PULSE I, the world's first 'guybrator', hit the market and sold out of its first 10,000 units in six months. The company now has seven products on the market.
Jackie Marshall-Cyrus FRSA
Jackie is Director of Jackie Marshall-Cyrus & Associates Ltd, a consultancy specialising in innovation for later lifestyles. She is also the Founder of Jackie's Revolution, a campaign to stimulate new models of long-term care. Formerly Lead Specialist on Innovate UK's Assisted Living Platform, Jackie led the organisation's first collaboration with the Design Council, and was one of the chief architects of DALLAS, the world's largest assisted living demonstrator. Her renown is inextricably linked to 'The Long-Term Care Revolution SBRI National Challenge' which aimed to disrupt the institutional model of long-term care in the UK.
Suzanne Noble
Suzanne is the co-founder of Advantages of Age, an organisation created to challenge the media narrative around ageing. A community of writers, thinkers, and creative people of age, AofA celebrates alternative age narratives through creativity, querying, and rebelliousness. Members lead by example and regularly come together, creating social connections and inspiring the general public on what it means to be older. Suzanne started and hosts the Facebook page Sex Advice for Seniors and has featured in various publications, including The Telegraph, Sunday Times Style and The Sun talking about sex.