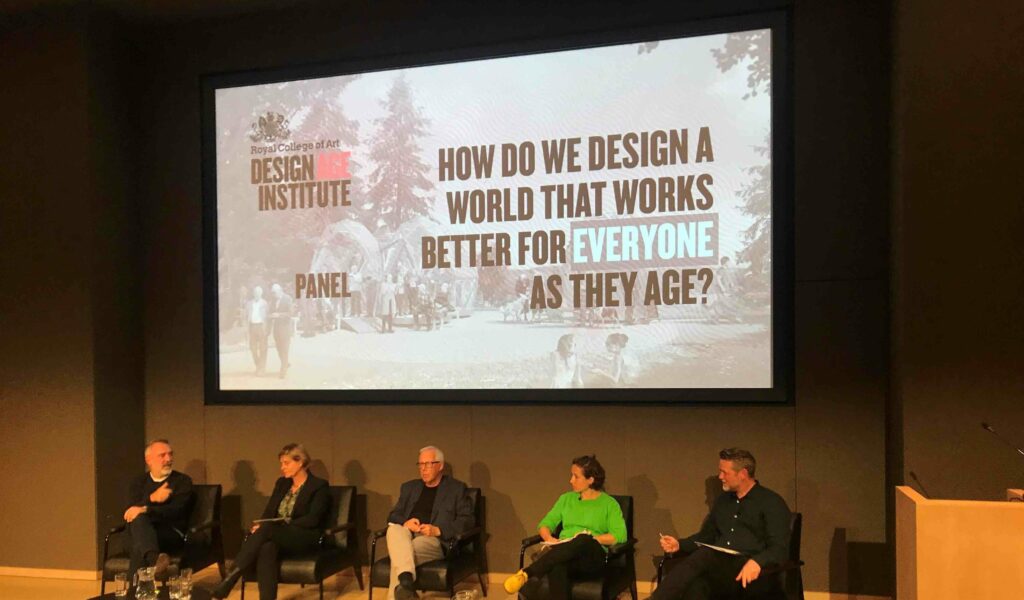 WATCH: A World for Everyone
Published:
Watch the launch of our 'Designing for Your Future Self' talks series at the Design Museum on 21 September, exploring how design can be used to transform public spaces, towns and cities and communities to support an ageing population.
This event was held live at the Design Museum part of the Museum's programme for the 2021 London Design Festival.
Key areas of discussion included;
The need to change the language around "old" as increasing numbers of people are expected to live past 100, including over 50% of those born in 2007
How we can ensure societal and individual resilience post-Covid and with an ageing population through a combination of tackling ageism, educating people about ageing, and uniting generations
How design can highlight interdependence not just independence and help celebrate the joy and necessity of connection with others
The vital role of the designer to be creative, challenge assumptions and advocate for people
The ambition to design universal for the hyper personal
Speakers and contributors will included:
Becky Rowe, Owner & Head of Research, Revealing Reality
Colum Lowe, Design Age Institute Director
Professor Jeremy Myerson, RCA Chair of Design, Helen Hamlyn Chair of Design
Professor Nic Palmarini, Director at UK's National Innovation Centre for Ageing, NICA
Professor Sarah Harper, Clore Professor of Gerontology at the University of Oxford, Director of the Oxford Institute of Population Ageing, and Co-PI on the Design Age Institute@Oxford Programme
Visit DesignMuseum.org or sign up to our mailing list to receive updates about future events.