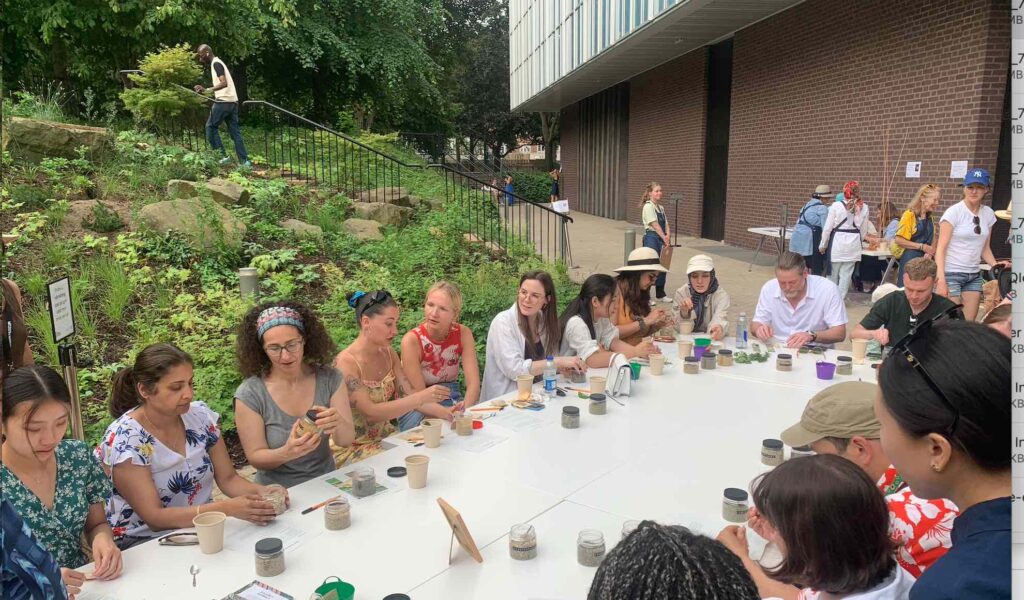 Published:
Visit the Design Museum on Sunday 6 August for an afternoon of green bliss: spend some time in The Dame Sylvia Crowe garden enjoying short talks with gardening specialists, tours and creative activities for all ages.
Date: Sunday 6 August, 12pm-4pm (GMT)
Venue: the Design Museum, 224-238 Kensington High St, London W8 6AG
Tickets: Free / pay what you can
---
Growing Together is a research project engaging local older adults to rethink and remake the Dame Sylvia Crowe garden, at the Design Museum, to become an inclusive learning and research space to enable communities of interest to learn about and raise awareness of sustainable design and horticulture practices, biodiversity, biodesign and climate action.
The Dame Sylvia Crowe garden was abandoned from the start of the Covid-19 pandemic until Autumn 2022 when a volunteer gardening community was established to co-steward the site.
SCHEDULE
12:00 – Opening
12:10 – 'How to Garden for Wildlife': a short talk with Oliver Haden
13:00 – 'The Power of Fungi': a short talk by Maymana Arefin
13:45 – 'Growing Together': hear more about the project from its volunteers
14:00 – Listen to Sue Stuart-Smith, psychotherapist and author of 'The Well Gardened Mind' book, reading her favourite fragments of this book about gardening and mental health
14:45 – 'How to Garden for Wildlife': short talk with Oliver Haden
15:30 – 'The Power of Fungi': a short talk by Maymana Arefin
16:00 – Closing
PLEASE NOTE:
You can book a ticket for the 12:00 to 14:30 slot or for the 13:30 to 16:00 slot
Refreshments will be served
The garden is located next to the museum's entrance, please ask a member of staff for assistance upon arrival