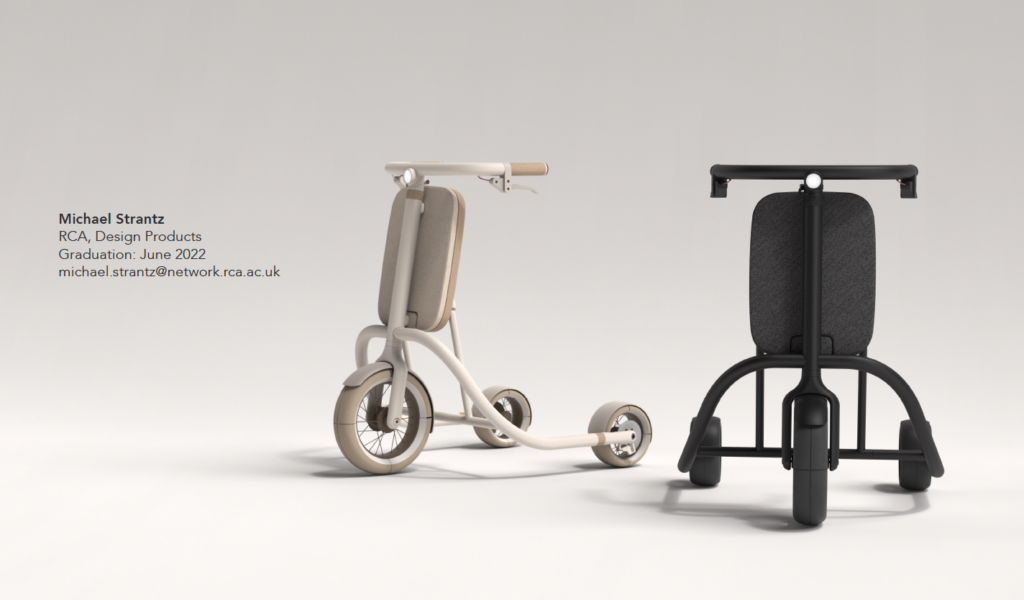 Published:
Design Age Institute is delighted to announce Michael Strantz (MA Design Products, 2022) as the winner of the Hamlyn Walker Challenge. This career-defining design competition was initiated by our Patron, Lady Helen Hamlyn who invited RCA students and recent graduates to rethink the walker and recreate it as a desirable and joyful product; an everyday mobility device that was useful, reliable, beautiful, and above all safe to use.
The winning concept proposes a frame that can meet the needs of multiple generations. Combining aspects of a rollator, electric scooter, and a balancing board, Michael's vision supports usability and function for different age groups to reduce the stigmas associated with traditional mobility devices, as well as increasing desirability through an elegant design aesthetic.
Michael will develop his concept with a six month paid work placement at PriestmanGoode starting in September 2022, alongside a £2000 cash prize. 
Instagram: michael_strantz 
Twitter: @MichaelStrantz