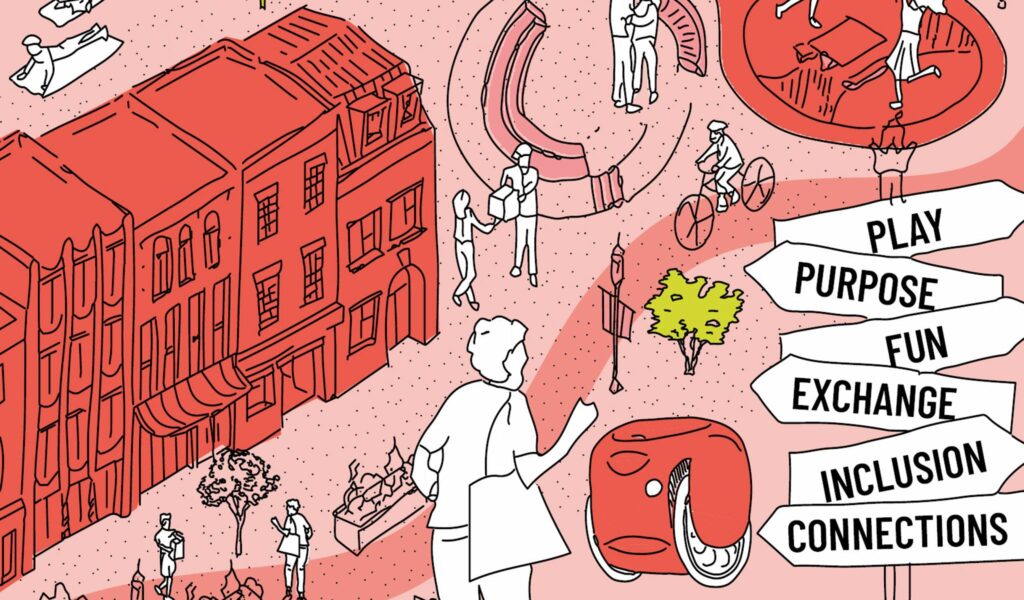 Published:
Explore Design Age Ideas, a new report bringing together research and provocations on designing for happier and healthier ageing from Design Age Institute and our partners.
Dive into our latest report, Design Age Ideas, authored by Carly Dickson, Knowledge Exchange Fellow for Design Age Institute, and get inspired by the role we each have to play in designing better for an ageing population.
Design Age Ideas brings together research from across the Institute, our partners and the wider healthy ageing ecology, to present new insights into the role of design in supporting us all to age well.
"As consumers, users, and citizens, we are all either limited or enabled by design each day of our lives. Whether you are responsible for creating design or not, we all are impacted by how design does or does not respond to what we want and need. That's why it's important to collaboratively consider Design Age Ideas that can help shape a positive future for ourselves and for our society."
– Design Age Ideas, 2023
You can download a free digital copy or purchase a limited edition interactive print edition at the link below >>>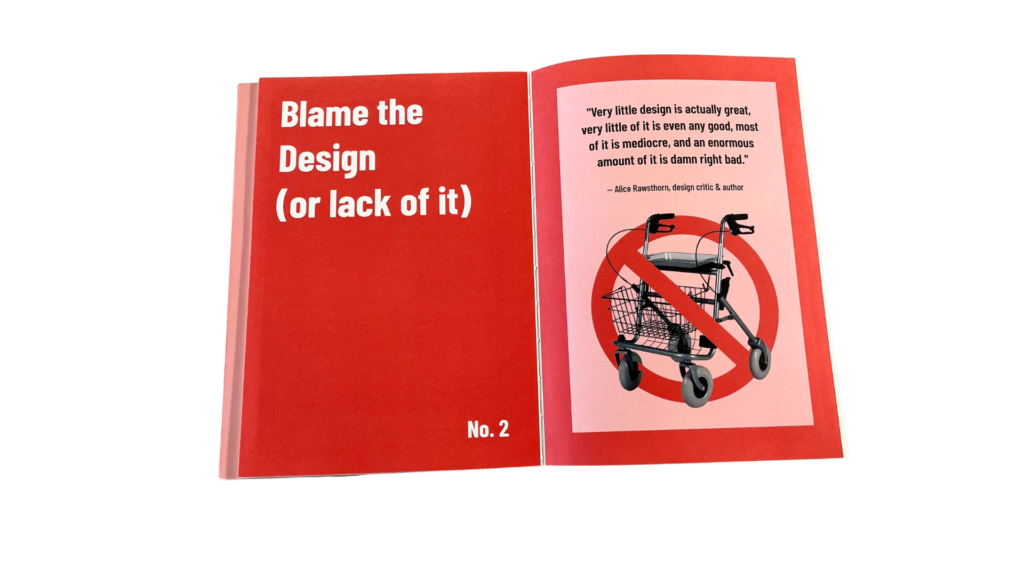 Report excerpt:
We all want desirable products, services, and environments that help us age well. By 2043, 1 in every 4 people will be age 65+, making designing for our future selves more urgent than ever. The Design Age Ideas series of short reports shares research and provocations with the ambition to help all of us reimagine and realise desirable design for healthy and happy ageing.

The Design Age Ideas series aims to help piece together the puzzle of ageing well by curating the work of Design Age Institute, our partners, and external findings into content that provokes further curiosity and critical engagement with how we design for age. We are all consumers and users either enabled or disabled by design each day of our lives. Whether you are responsible for creating design or not, we all are impacted by how design responds to what we want and need, and we all have a role to play in how the design age puzzle shapes our future.

– Design Age Ideas, 2023