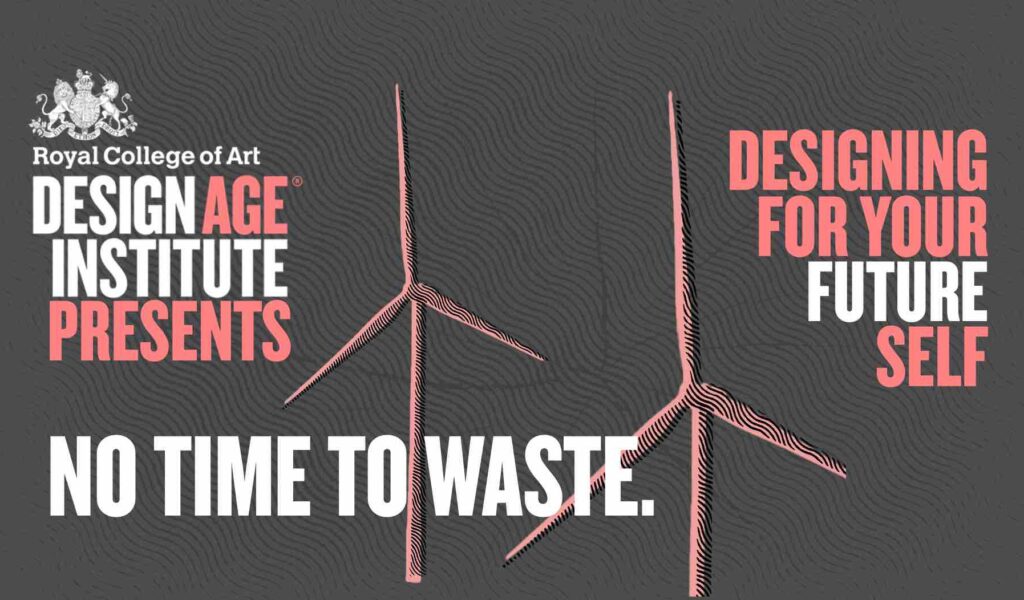 Longevity, climate & design
Published:
On 9 November, we are excited to be back at the Design Museum with a session exploring a future in which the planet is rapidly heating up at the same time as populations are living longer.
Book: Find out more and book at designmuseum.org
Joining the session will be a panel of experts from across research, academia, policy, business and design including:
Colum Lowe, Design Age Institute Director.
Sophia Dimitriadis, Research fellow at the International Longevity Centre UK.
Shravan Joshi MBE, elected Member of the City of London Corporation and chair of the Continuum think tank focused on sustainability bringing together policy makers, financiers and technology providers.
Bobby Duffy, Professor of Public Policy and Director of the Policy Institute at King's College London and author of the recently published Generations: Does when you are born shape who you are?
George Lee, Co-Founder of This Age Thing.
This second event in our 'Designing for Your Future Self' talk series will be held live and socially distanced at the Design Museum as part of the Waste Age: What can design do? exhibition and will be live streamed for free as part of the Design Council's Design for Planet Festival on 9 -10 November.
With a rapidly ageing society and increasingly extreme weather events, the UK's ageing population can no longer be excluded from the debates around the climate emergency. Future action to mitigate the impacts of extreme weather on our homes, work, health and finances must be both sustainably and inclusively designed to succeed in creating a greener and more sustainable future for everyone.
While climate change is impacting all of our lives, older people are increasingly vulnerable to the impacts of extreme weather in terms of both physical, mental, social and economic well being.
A recent study by AAG found that between 1988 – 2011 heatwaves in Australia's five largest cities saw a 28% increase in deaths for those aged 75 and over. The same study predicts a five fold increase in death rates as a result of global heating by 2030. At the same time, older people have been largely invisible from public policy debates around climate change, while simultaneously being reduced to either villains or victims of a growing climate catastrophe.
With COP26 kicking off the most important international climate change meeting of the decade, there has never been a better moment to move the issue of longevity into the policy-arena of climate, to demonstrate to campaigners and policy makers how closely linked the two issues are and the urgency for future action to be both sustainably and inclusively designed to succeed in creating a greener and more sustainable future for everyone.
Book: Find out more and book at designmuseum.org