Company Biography
Tone is a creative product design team based in central London. We help global brands, SMEs and start-ups create innovative new ideas and bring them to market.
Tone's nimble approach and focus on creating commercial success through creativity has resulted in international award-winning products that can be found in various high street shops, hospitals, workplaces and more. Tone works with global brands, world-renowned research institutions, innovation-led SMEs and fast moving startups.
We support our clients from the early front-end innovation stages through to final delivery for both physical and digital products. Our in house workshop facilities allow us to iteratively test and refine designs throughout the process, in addition to creating fully working prototypes or models. Beyond this, we take projects through to production ready data and specification, alongside liaising with manufacturers to ensure the design intent is translated to reality.
Work showcase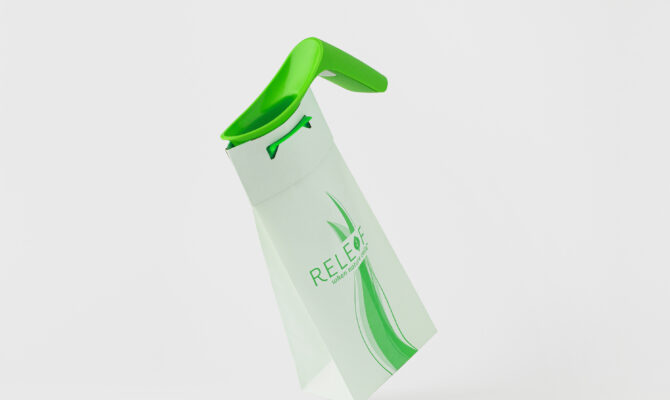 Releaf Freedom
Releaf Freedom is a portable urinal that makes life more comfortable and less stressful for the estimated 423 million people who suffer from urinary incontinence. It allows everyone, but especially elderly and less able patients, to urinate comfortably whether standing or seated and gives them the independence and dignity of being able to manage this without the need for help from a carer. The device is designed for all adults, and especially those with limited manual dexterity, physical mobility and/or vision.
Releaf allows users to never be more than an arm's length from a toilet. The carefully designed top surface creates a leakproof seal for any adult, even while seated. A large handle makes it easy to use alone, with help from a carer, one-handed, and for those with other conditions like arthritis. Unlike its fully disposable competitors, Releaf Freedom uses a unique mechanism that enables the handle to be re-used and the bags detached for hygienic storage or disposal.
The design was recognised with a 'Top Design' prize at the European Product Design Awards, was runner-up in the health and wellness category in the international Core77 Design Awards, was recipient of the community choice prize, and was exhibited in person at the Design Museum in Kensington, London.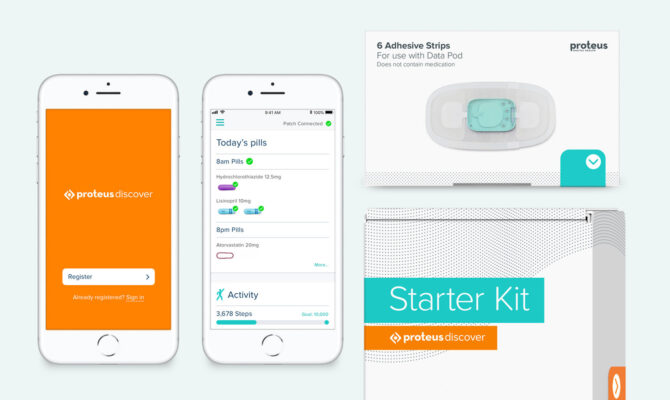 Proteus Digital Health
Proteus Digital Health are pioneering a new category of pharmaceuticals called 'Digital Medicines', and were the first company to ever successfully gain FDA approval for a fully ingestible digital sensor.
Their technology allows doctors to accurately monitor whether a patient is taking their medication correctly. However in order to scale their technology, Proteus asked Tone to design a packaging solution that would help patients set themselves up at home, and be distributed through a mail order pharmacy. The design needed to be intuitive and easy to use for those with limited manual and visual dexterity.
The result achieved the highest score in any usability study Proteus had done to date, giving Proteus confidence that they could launch with a design solution that would help get patients set up without confusion.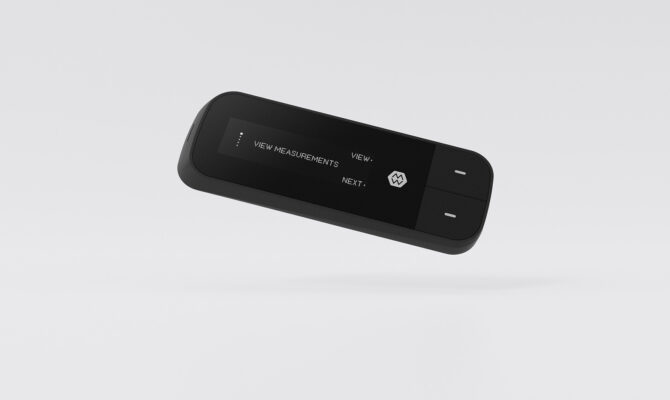 Molecular Warehouse Diagnostics Device
MW Diagnostics are developing a device that puts a range of highly accurate, lab level tests into a handheld package for use at home by patients themselves.
This enables clinicians to monitor the effectiveness of a patient's medication within minutes. A range of finger-stick tests measure the concentration of a drug in a patient's bloodstream, enabling the delivery of highly responsive care from the comfort of a patient's home.
We were responsible for the Industrial Design, Usability, digital UX and UI - ensuring that the product was intuitive and easy to use for all age groups and physical abilities.
It was imperative to fully understand the needs of doctors, nurses and patients themselves. To ensure the final solution would meet the differing demands of all these stakeholders, we worked hand in hand with medical professionals throughout the process, allowing them to input on our ideas through in-depth interviews.