Company Biography
We help brands clarify their purpose, craft their vision, and grow. Our strategists, designers, developers, animators and writers deliver high-performing projects across brand, digital, marketing and content creation.
What makes us different? We're experts at helping you quickly and skilfully navigate change. And we're nimble too – when you're up against it, we can take an idea from brief to completion in a matter of weeks.
As a boutique agency, we'll work right alongside you. Together, we'll scope out your challenges, define your strategy and goals, and create powerful work that delivers meaningful results.
Discipline
Digital, Graphic, Product, Research
Work showcase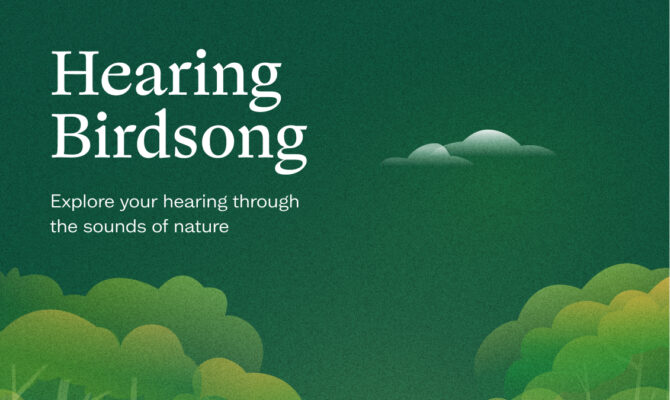 Humanising the clinical process of screening for hearing loss, 2022
'Hearing Birdsong' is a project exploring people's relationship with the health of their hearing. Tom Woods, co-founder of Kennedy Woods, an architecture practice that creates positive social impact through user-centred design & architecture, created the concept which was awarded a grant by the Design Age Institute to develop it into a working digital prototype. Studiomade won a competitive tender to partner for both the design and development build of this exciting product.
Hearing loss curtails working lives and exacerbates critical age-related problems, with strong links to increased risk of dementia and cognitive deterioration. Addressing hearing loss is a huge untapped opportunity for long-term cognitive health, productive extended lifespans and improved quality of life. Yet social stigma and fear made worse by a mechanical clinical process mean this critical issue goes unaddressed for many, leaving an estimated 9 million age-related sufferers undiagnosed in the UK.
Hearing Birdsong looks to humanise the approach to screening for hearing loss, providing users with a more natural and familiar way to protect their hearing health and long-term wellbeing.
Consumer appetites for digital health solutions are growing. Digital health technologies are hoping to lead to a 'hospital without walls' approach that can blend in-patient care with alternative models including community and home-based support. Practitioners, researchers, engineers, designers and people with hearing loss have all helped to get Hearing Birdsong to this point as a working digital product that can form a foundation for future expansion and development.
'Hearing Birdsong' is to be exhibited as part of the Design Museum's 'Future of Ageing' exhibition in July and August 2022.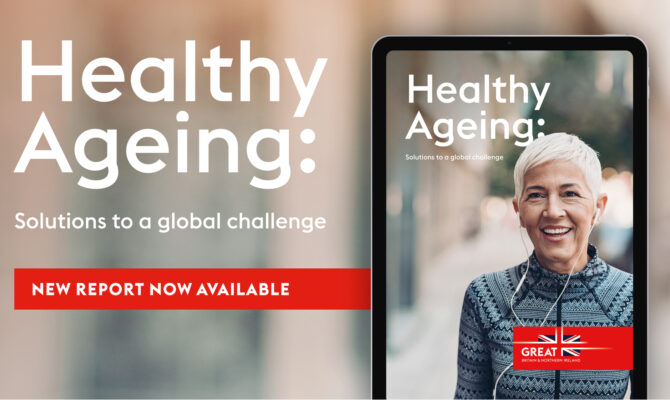 Campaign and conversation building around the global focus of Healthy Ageing, 2022
Healthcare UK are a division of the government (GOV.UK) that work constantly to promote the UK's incredible healthcare companies and services by forging partnerships and helping them to secure procurement opportunities overseas. They work with a myriad of organisations such as charities, hospitals, governments, advisory boards and possess a reach that is incredibly broad.
One topic of interest that Healthcare UK wanted to create a campaign around was healthy ageing. The global population is continuing to age, with the pace of ageing increasing rapidly. In 2019, the United Nations' World Population Prospects report projected that by 2030, the number of people aged 60 and over will rise by 38 per cent, from 1 billion to 1.4 billion. Globally, this age group will outnumber youth, and the increase will be greatest and fastest in the developing world – a very hot topic, and one that is a priority for countries across the globe.
Healthcare UK had created contextual information that included company insight on service providers that can assist in the provision of technology, infrastrucutre and other services supporting healthy ageing. What was lacking however was a positional piece and conversation on why health ageing matters? What is the reason behind the need to focus on healthy ageing as an agenda and utlimately why is this topic important?
In order to really engage their audiences and answer their objectives we needed to help Healthcare UK own the conversation around healthy ageing. We needed to show the problem, before we shared the answer. In helping them own the conversation, they would become authoritative figures within the industry. Our creative and editorial campaign achieved this, and more.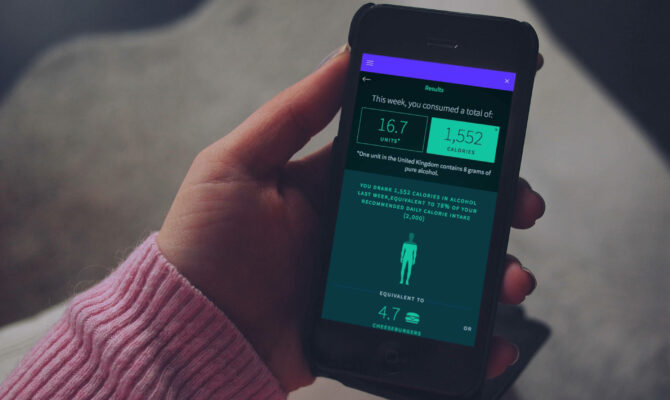 Positioning, designing and developing a digital product for positive behavioural change, 2022
Drinks Meter is independently funded and provides anonymous, personalised feedback on your drinking.
Using our iterative digital process and approach, we crafted a visually-beautiful and user-focused digital product through a single, responsive codebase which users feel empowered to come back to. This was supported by a complete brand process, from concept through to creation.
The principle value behind Drinks Meter is a transparent, anonymous and open approach to feedback. The product's sole aim it to better empower people to maintain awareness and monitoring of their alcohol use.
Since launch, Drinks Meter has:
– Been independently tested by health research analysts and awarded highest praise across an eSBI app review
– Received commendation by leading healthcare professional including Professor Paul Wallace, University College London: "It's relevant, attractive, easy to use and provides useful feedback. In other words, it's a great tool."
– Supported over 35,000 people
– Helped users from over 170 countries worldwide
– The brand and product has also been extended to support greater commercial opportunities with new feature-sets released with support continuing.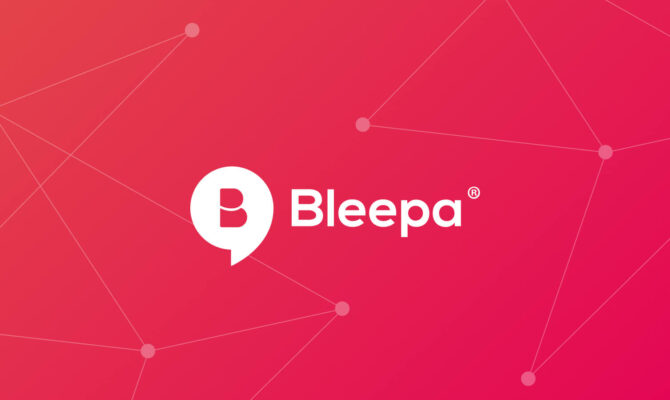 Repositioning a leading HealthTech digital product, 2022
Bleepa is a revolutionary HealthTech digital product that seeks to resolve the issues that the NHS have been hounded by for the last decade; interoperability of systems, siloed specialist care, remote working. The clinical chat App hopes to revolutionise the way that clinicians work, making their lives easier, more efficient and most importantly of all improving patient care.
Bleepa is currently one of the only communications tools accredited as a medical device for use within the NHS. We were approached to help grow awareness around the product and brand, socially establishing a content creation strategy that we activated whilst also evolving the product's digital presence and associated product range.
"The expert guidance that Studiomade has provided to help shape our digital content strategy, test and hone our brand message with our target audiences has been invaluable. They are a trusted extension of our marketing team, working closely with us on the creative projects, driving the work forward and reflecting on successes and areas for improvement."
Carrie Goldsworthy, Marketing and Communications Lead