Company Biography
Rodd is a design and innovation consultancy, formed in 2000. We help innovative brands to do beautiful things.
We partner with organisations to deliver design direction, underpinned by our user research, trend analysis and consumer innovation.
Recognised for our blend of people centric design and the highest levels of design craftsmanship or work spans; product, service and digital for Global brands and ambitions founders.
Discipline
Product, Research
Work showcase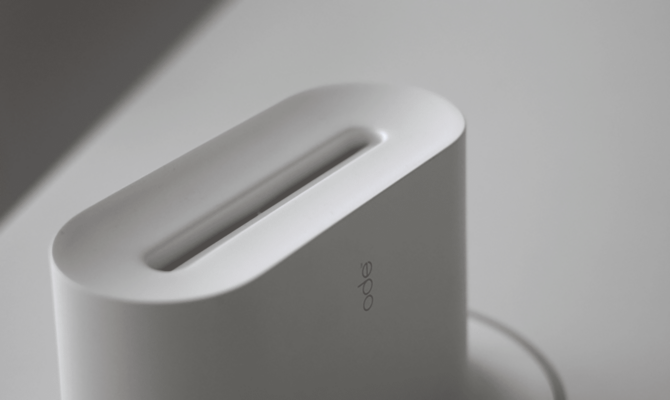 Ode, 2011
With 33% of older adults in care suffering malnutrition, we felt that the care community needed disruptive innovation to promote change.
The statistics for dementia are staggering. More than 800,000 people in the UK are living with the condition, and the numbers are expected to rise to 1.7 million by 2051.
The cost to the UK is already around £23 billion per year and, sadly, malnutrition is all too common amongst older adults living with the condition.
To help get context and insights we partnered with a number of care home partners, families and dementia experts.
We needed to understand how and why older adults were becoming increasingly disconnected with food and eating as their condition progressed. We learnt that this is a highly complex and deeply saddening problem. For many sufferers food prompts, typically cooking smells, were sadly missing from their homes.
The process highlighted that, whilst food aromas were missing, the ability to react to fragrance isn't affected by Dementia. Working with olfactory consultant Lizzie Ostrom we explored the power of fragrance with sufferers and care staff – the impact was immediate and staggering.
We set about to create a simple to use, reliable product that could deliver fragrance as a mealtime prompt.
Ode releases three highly authentic food aromas to coincide with meal times to help stimulate appetite and rekindle an interest in eating. Designed to work in both residential and hospital settings, ode works for 3 months between refills.
Ode typifies much of what we at Rodd hold dear; a simple to use, disruptive innovation combined with beautifully crafted product design that delivers far and above the category norm.
Every aspect of the creation of this disruptive innovation, from capturing the very first insight, to creating the brand, the website and of course the product has been user-led and brought into the world by Rodd and our venture partner Lizzie Ostrom.