Company Biography
We are Mæ.
Architects, Urban Designers and Researchers based in Central London.
Mæ's purpose is to design buildings and places that uplift the human spirit. We create work that exists in harmony with the planet and enriches culture and society.
Our work is guided by three principles:
- Social - we create inclusive, welcoming places together with the people who use our buildings,
- Sustainable - we respond positively to the climate emergency, designing resilient, low-carbon architecture,
- Spatial - we go beyond conventional thinking to make imaginative, affordable spaces that exceed people's expectations.
Work showcase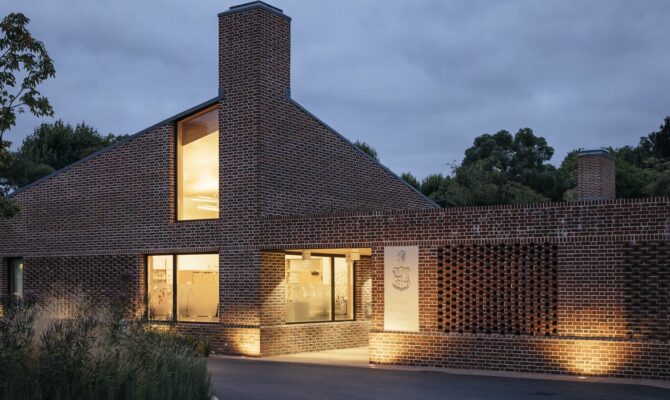 Morden College, 2014
The Mayor's Design Advisory Group in its report 'Ageing London' comments on the need for Lifetime Neighbourhoods to accommodate London's growing ageing population by building communities which foster diversity, social interaction and wellbeing.
The John Morden Centre creates a new day facility for Morden College designed to enhance the life of the elderly residents and be a visible and attractive centre for visitors.
It is intended to create a calm, friendly space that meets a variety of social functions and closely engages with its context; taking inspiration from the neighbouring Grade 1 listed Morden College designed by Sir Christopher Wren. It sensitively engages with existing context in a familiar architectural language.
The centre will enhance existing uses currently disconnected across the Blackheath site into a well-connected innovative day care centre, providing health consultation rooms, care facilities as well as a café, craft workshops and art spaces.
These generous social spaces are unified by a meandering colonnade which opens up views and access to redefined landscaped communal gardens, providing a positive and attractive hub for older people within the community.
The John Morden Centre is designed to be delivered using modern methods of construction which will deliver a high quality, long lasting and sustainable facility.