Company Biography
Lanzavecchia + Wai is a creative collaboration between Francesca Lanzavecchia (Pavia, 1983) and Hunn Wai (London, 1980).
To them, being designers means being researchers, engineers, craftsmen, and storytellers all at the same time. They began their cooperation at the Design Academy in Eindhoven, Holland, under the supervision of Gijs Bakker, co-founder of Droog Design. Lanzavecchia is focused on the relationships objects have and can have with the human body and soul as well as having a fervent eye for future trends. Wai is fascinated by the collisions and fusions of materials, meanings, and forms.
Design projects to them are research journeys characterized by the pursuit and selective employment of different design disciplines and professional competencies, to be curated, cross-bred, and nurtured into concepts and products that propose possibilities and inspire new perspectives.
The design studio based both in Italy and Singapore was officially established in 2010 and their work spans from limited editions to mass products for brands like Zanotta, FIAM, Living Divani, LaCividina, Cappellini, De Castelli, Gallotti&Radice, Bosa, Nodus, Mirage to special commissions for major brands and museums like Hermès, La Triennale di Milano, Wallpaper*, MAXXI, Alcantara, Antolini, Tod's, AgustaWestland.
In 2012 Lanzavecchia + Wai presented the self-initiated project "No Country for Old Men"
a collection of elderly furniture aid objects that empower & enable as a reaction to the scarcity of well-resolved and well-designed products for the elderly at home.
The project was a huge success, it has been published in magazines and newspapers all around the world, and has been exhibited in countless museums and exhibitions such as Cooper Hewitt - Smithsonian Design Museum, The Design Museum London, National Gallery Singapore, Triennale Milano, Vienna Biennale.
The entire collection has been acquired by M + Hong Kong Museum to be part of the permanent collection.
Their accomplishments include being awarded with the "Land Rover BORN Award 2018
– International Home Category", "Red Dot Award Product Design 2016" for the Transition
tiles collection designed for MIRAGE®; the "Innovation in Inclusive Design Practice Award" by the Helen Hamlyn Centre for Design, Royal College of Art, London in 2015 for their work
"No Country for Old Men" and "ProAesthetics" and the "Young Design Talent of the Year" by Elle Decor International Design Prize 2014.
Discipline
Furniture, Research
Work showcase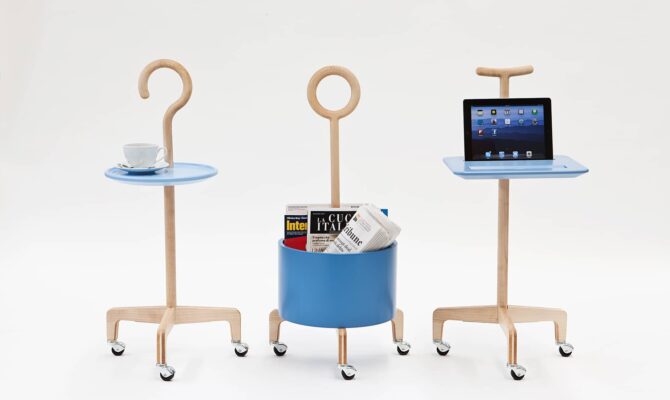 Together Canes - No Country for Old Men, 2012
Together Canes: walking aids for living, not just mobility
The activity spheres that exist in a home become fluid and blurred with modern living habits and mobile devices.
The T, U, and I-canes not only provide interstitial support to the elderly but also allow them and modern dwellers to bring along their tea-time, a collection of magazines and books, and also to prop up their iPad for viewing from the sofa or typing out an email or document.
T-cane
 :The cane designed for our grandmothers to keep on carrying the tea tray.
U-cane:
 The container cane that can be a magazine holder, a knitting basket or…
I-cane: 
The iPad cane for the Elderly 2.0.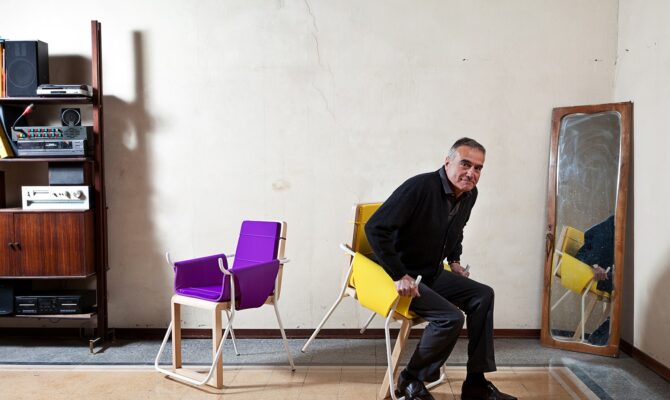 Assunta - No Country for Old Men, 2012
Assunta: a chair that helps us to get up.
The aging process brings about a natural decline in muscle tone and bone density that contributes to decreased mobility, stability, strength, and endurance. Actions that are taken for granted can become more difficult with age. Simply standing up from a chair is difficult for some seniors due to muscle mass and strength losses. This is aggravated by our increasingly sedentary work-and-lifestyles.
Assunta assists by appropriating the user's own body weight as leverage by stepping on the foot bar and as well as assures stability by having arm-rests that follow this tilting motion
Informed by contemporary choices of material and expression, both aesthetical and functional, Assunta assumes its domestic role by assisting this common action of getting up from a chair as a considered and holistic product.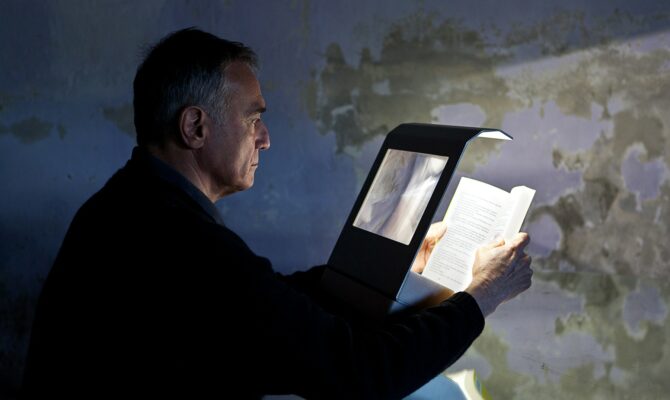 Monolight - No Country for Old Men, 2012
MonoLight: a lamp that illuminates & magnifies
Eye-sight deteriorates with age and long hours in front of the computer screen. MonoLight is a handsome table lamp with a magnifying screen and LED components housed in a CNC-machined aluminum enclosure, anchored to a dodecagon-profiled marble base, to enable various degrees of viewing angles.
The lamp comes in both portrait and landscape models to fit the reader's viewing preference. To change the angle, a simple gesture of tilting the aluminum frame whilst the heft of the marble piece keeps it in the desired position.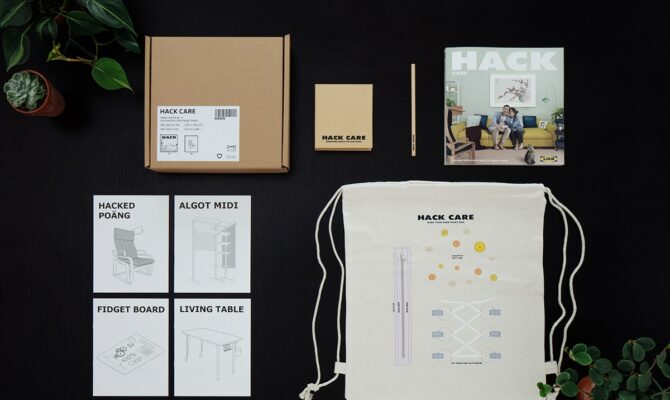 HACK CARE - Tips and Tricks for a Dementia-friendly Home, 2020
Contrary to the common "heck care" euphemism, the Hack Care guide is borne out of the desire to show how one can care better for persons with dementia through simple hacks, or improvisations and creative ideas.
Styled like an IKEA catalogue with online instruction manuals, the 240-page Hack Care presents a visual compendium of more than 50 hacks and tricks, essays and stories to make the home a friendlier place for those living with dementia and to help their caregivers cope with the daily challenges of caregiving.
The book takes a can-do, DIY approach to inspire and encourage caregivers to come up with their own hacks that are suited to their homes and personal needs.
The aim is to help keep their loved ones with dementia engaged, empowered and enabled to age in place for as long as possible.
Hack Care combines the design and research insights of Lekker Architects with the expertise of product and furniture designers from Lanzavecchia + Wai Design Studio. Professionals from Alzheimer's Disease Association (ADA), Brahm Centre and Khoo Teck Puat Hospital shared their collective wisdom on the caregiving journey.
Although it is modeled after the IKEA catalogue for its familiarity and universal appeal, Hack Care is not confined to IKEA products. Instead, it presents a whole range of possibilities for caregivers that correspond to their different scales of ambition and the wide-ranging needs of persons with dementia.
The book outlined 10 guiding principles to empower persons with dementia and their caregivers:
1. Let persons with dementia play an active role.
2. Encourage decision-making.
3. Affirm their sense of self.
4. Have simple conveniences within easy reach.
5. Familiarity is comforting.
6. Don't forget the simple pleasures.
7. Simplify the environment.
8. Do things together.
9. Stay flexible and adaptable.
10. The caregiver matters.
You may read and download the publication, for free, at www.hackcare.org