Company Biography
Lamb Industries is an industrial design consultancy.
We design products that work better, look better and go further.
Great brands are built on great products. The product is the ultimate representation of a brand, it is the first thing people think of and the most important factor in creating a positive consumer experience.
At Lamb Industries we design beautiful, well-engineered, responsible products that will delight customers and build brands.
Discipline
Product, Research
Work showcase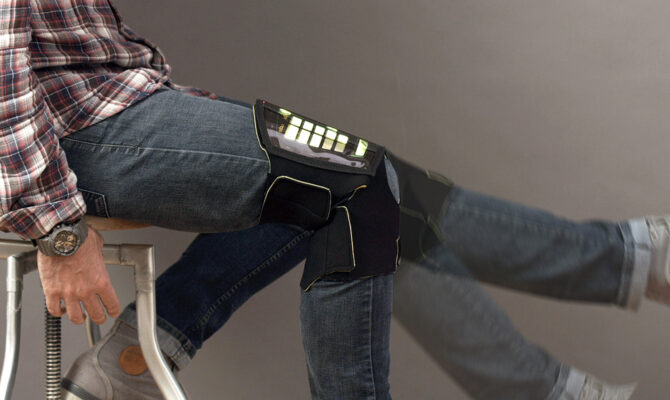 PHYSIOFRIEND
'PhysioFriend' is a wearable device to aid physiotherapy after knee surgery.
Lamb Industries created PhysioFriend as part of an EU FP7 project: Light Touch Matters (LTM). A unique cooperation with 17 partners from 9 EU countries, with the aim of finding applications for a new material in the healthcare industry.
During a previous engagement, working on surgical instruments, surgeons told us that a good surgical outcome is measured as 50% surgical success and 50% good patient rehabilitation.
PhysioFriend is an intuitive wearable device that guides people through their physiotherapy rehabilitation after orthopaedic surgery. PhysioFriend removes the confusion and anxiety of completing exercises incorrectly at home. It accurately records the Range Of Motion and Repetitions to reassure the patient, and their health professional, that they are on target with their recovery.
LTM worked with the latest developments in polymeric piezo materials and flexible OLEDs to combine touch sensitivity with luminosity. Through product-user interaction research, we were also able to explore the meanings elicited by the new materials under development, to encourage users to want to do their rehabilitation exercises and make the process more enjoyable. The product is entirely self contained, not reliant on smart phones or confusing interfaces.
This prototype is aimed at knee recovery but there is no reason why the technology could not be applied to other joints. PhysioFriend could even be used by athletes as a training aid to view and record development.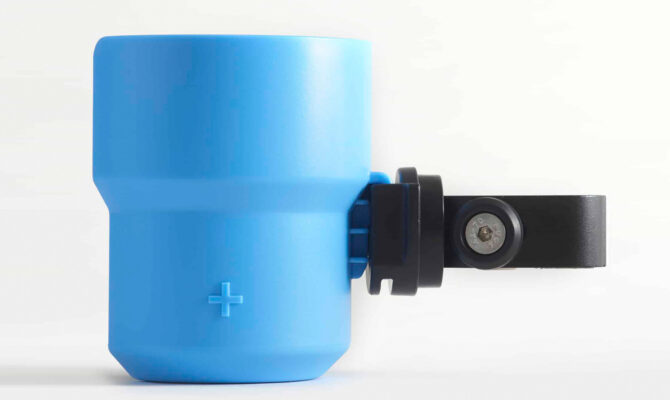 DRINK
DRINK is a universal drink holder (cups, cans, glasses, bottles) for use on wheelchairs and other mobility aids.
The founder of Blue Badge Style (BBS) believes passionately that a lack of mobility shouldn't preclude people from going to wonderful places or having stylish objects. BBS are a company committed to ensuring that 'wherever you go or whatever you do it is a positive, cool, fashionable and elegant experience, whatever your style, whatever your disability'.
BBS came to us with an early prototype of 'DRINK', their universal drink holder for wheelchairs. We refined the industrial design, added some useful usability features and sourced and worked with a toolmaker and moulder to bring the product to market.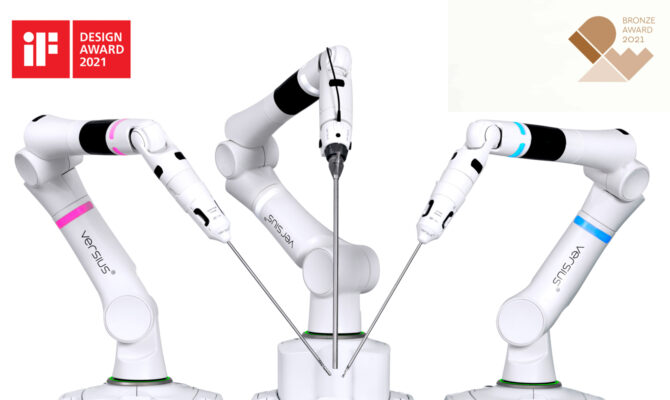 VERSIUS
Versius is a next generation surgical robotic system, offering benefits to patients, surgeons and hospitals.
From the outset of the project, CMR Surgical sought to create a robotic system that would better suit the needs of surgeons and health centres. CMR approached Lamb Industries for an industrial design for Versius, they wanted a design that communicated the innovative and compact nature of the device and created a distinctive CMR identity.
Until now, size and cost have limited widespread uptake of robotically assisted surgery. Compact and portable, Versius has a modular design that allows individual arms to be moved easily around the operating room, between suites or even hospital floors, maximising usage. Its ergonomic design potentially reduces surgeon strain and facilitates open communication within the surgical team.
The flowing organic form accentuates the slim profile of the arms and offers natural grip points to the surgical team.
Versius' design has won two international design awards, the 2021 iF Design Award and an IDSA 2021 IDEA Award.