Company Biography
Ellen Fowles is an adaptivewear designer based in London. She makes clothing that supports wearers both during receipt of medical care and in everyday use, providing comfort and destigmatising the experience of being a patient. She practices under a collaborative, human-centred design methodology, achieved through intergenerational co-design and ethnographic research. Ellen offers accessibility by providing wearers with different functional and dressing options, with a considered aesthetic that prioritises wearers' dignity. Her aim is to create garments that people of all ages and abilities can enjoy. She is currently a Research Assistant at Goldsmiths University and an Associate Lecturer at London College of Fashion.
Work showcase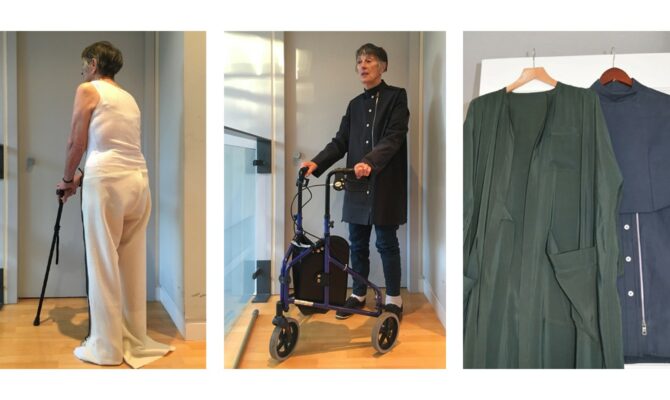 Marian - 2020
This work is a capsule collection designed with and for my grandmother, Marian Fowles. Her wardrobe must accommodate her life at home, in hospital and as a clinical outpatient. My intention is to provide her with garments that grant her the freedom to live according to her desires, rather than against the constraints of her clothing. Through analysing and reshaping fastenings and access points, I have choreographed the act of dressing and undressing to accommodate her reduced mobility and increase her independence.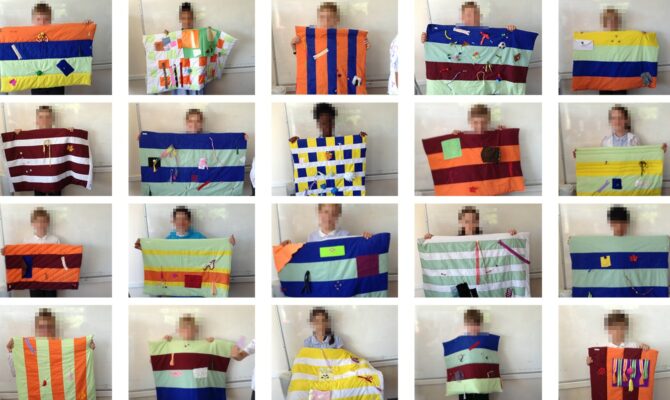 Play Blankets - 2020
This project was based on a cross-generational relationship between primary school pupils and residents at a local care home . It was prompted by the discovery of a "dignity onesie" – sold by adaptive retailers to be worn by people who have Alzheimer's or other cognitive disabilities. Essentially, it's a modern-day straight jacket, trapping the wearer inside their clothing so they can't remove it themselves. I wanted to find an alternative to this design that didn't remove the wearers personal agency. So, I tasked the students to "design for their future selves" and we made quilted blankets to keep people warm and distract their hands with colour and texture.