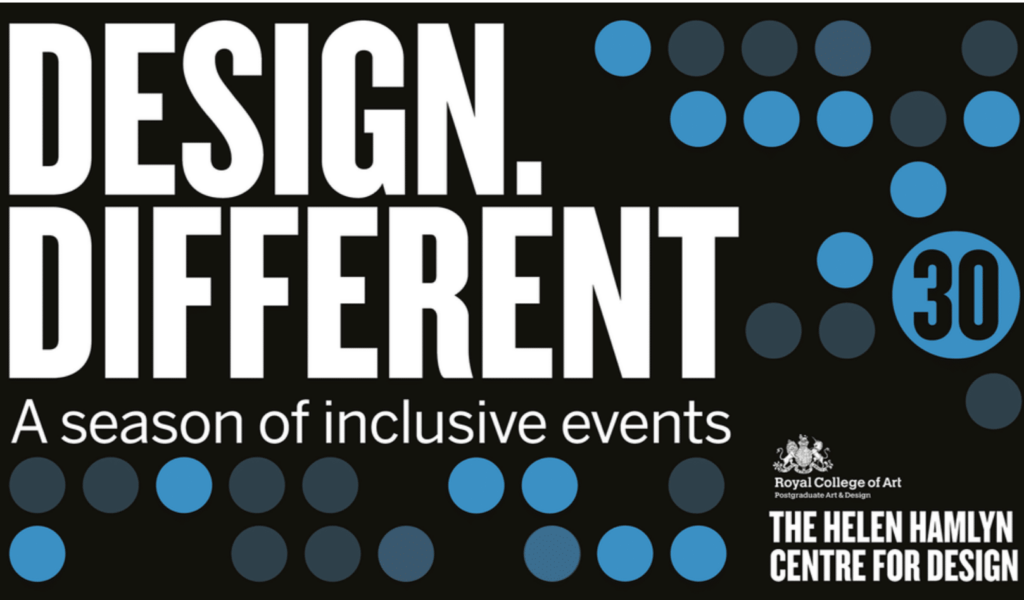 Published:
A season of events celebrating inclusive design. Hosted by the Helen Hamlyn Centre for Design.
8 November 2021 to 28 February 2022
---
Beginning in November 2021 The Helen Hamlyn Centre for Design (HHCD) will host Design.Different, a season of public online events open to all. See how design can affect pressing issues around age, ability, gender, race, sanitation, architecture, fashion and business. The events speak to a deep, global yearning to be more equitable and inclusive. The HHCD invites you to come and help set the trajectory and share your voices. We need to hear them.
Throughout the Inclusive Design season a number of ideas and projects demonstrating the power and potential reach of inclusive design will be showcased including the launch of Designing a World for Everyone, a new book by Professor Emeritus, Jeremy Myerson published by Lund Humphries charting 30 years of inclusive design at the RCA. We will also release the second volume of our annual Design.Different Magazine.
Programme
Monday 8 November, 4–5pm
Design.Different: Why inclusive design should speak across age, ability, gender and race.
Further dates to be announced in the coming weeks.