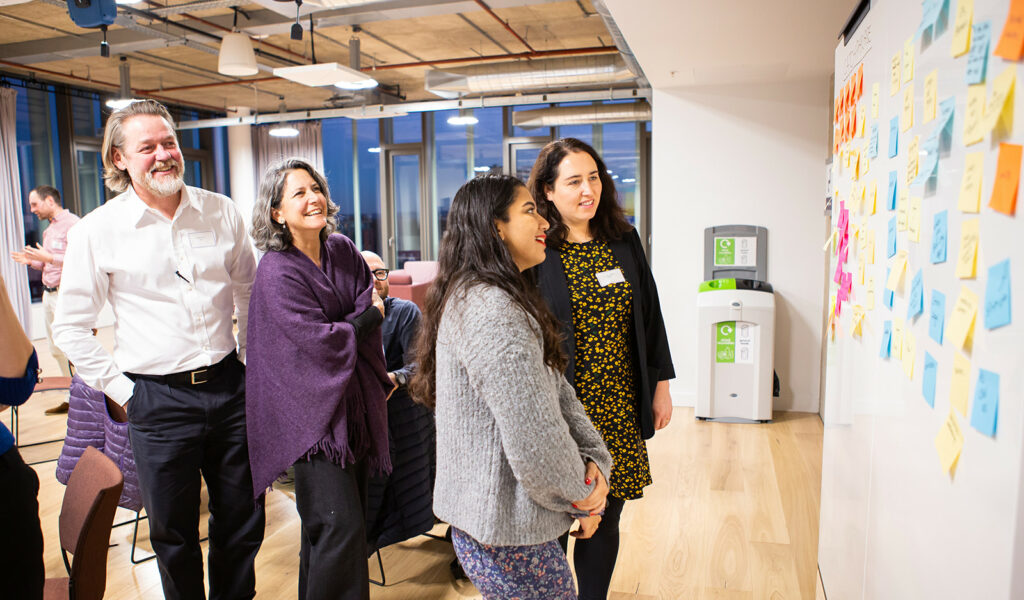 Published:
Colum Lowe, Director, Design Age Institute, invites you to join him at the Royal College of Art for a Masterclass in designing with and for an ageing population this November 27 & 28.
Most of us are already aware that we are living in a rapidly ageing society. In 2015 approximately 12.3% of the global population was over 60 years old, by 2050 this is expected to increase to 21.3% – that's over 2 billion people around the world. It seems obvious that having more older people is going to have a transformational impact on many aspects of daily life including how we live, work and play throughout our lives.
What is less obvious is that this significant demographic shift might also result in the wisest population we have ever known. Never before in the history of humankind will there be so much lived experience to draw upon, to learn from and to build on.
At Design Age Institute, we work with designers, innovators and industry leaders to not only prepare for the challenges that increased longevity and an ageing population might present, but to also understand how to best benefit from the opportunities.
Following the launch of our Executive Masterclass in Designing for an Ageing Population in 2022, we are excited to invite a new cohort to join us at the Royal College of Art this November, to explore designing with and for older people. The two day course invites you to discover how some of the perceived challenges of an ageing society can be designed out, and how the assets of an ageing population can be understood and leveraged for the benefit of users and industry.
The Masterclass will include unique insights from the Institute's research into the longevity economy alongside learning from our portfolio of thirty Pathfinder Innovation Projects. Alongside Design Age Institute's expert team, sessions will include contributions from partners including the Oxford University's Institute of Population Ageing, and the International Longevity Centre UK.
Participants will come away with not only a greater understanding of the challenges of an ageing society but also, through the development and application of design-led and age inclusive techniques and approaches, how increased longevity and the demographic impacts of an ageing society present an opportunity for innovation, transformation and business growth.
"A highly participatory approach, studded with surprising and motivating sectoral information, an engaging orientation to design thinking, and an international cohort made this highly worthwhile. What I learned validated and enriched my project approach, and whetted my appetite to continue thinking and collaborating with some of the other participants I met on the course. We can continue to learn from and teach each other."
Daniel Goodman, Course participant December 2022
______________________________________________________________________________
MASTERCLASS: Designing for an Ageing Population
27-28 November 2023 (1.5 days)
Delivered in person at the Royal College of Art's recently opened Rausing Research Building in Battersea, London.
Early Bird booking is £799 until 30 September. A small number of subsidised places are available for charities and public sector organisations on request.