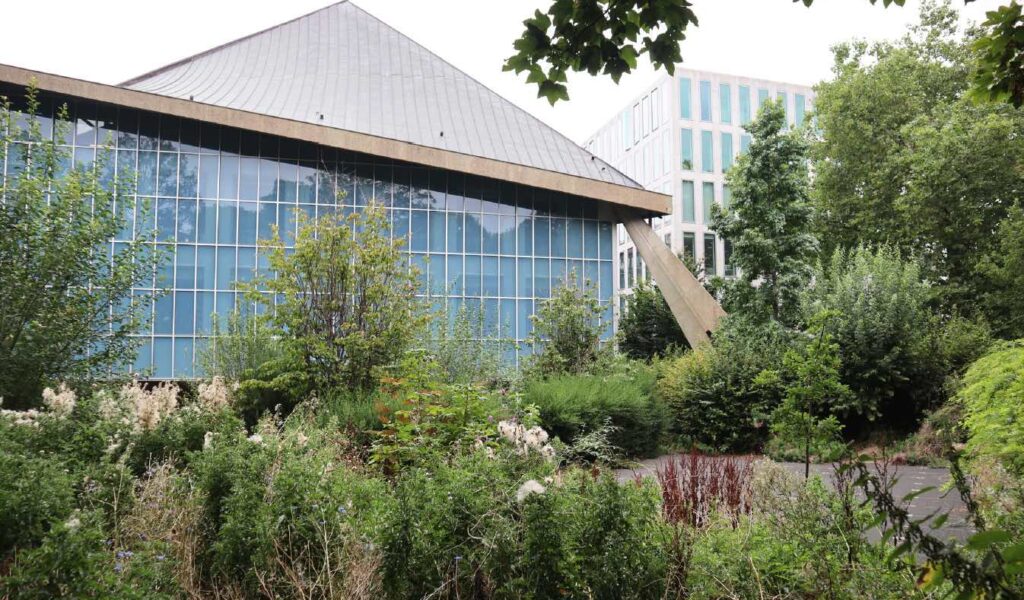 Published:
Drop into the Design Museum for the upcoming Growing Together Garden Open Day with design studio Public Works.
Date: Saturday 7 May 2022 | 14:00 – 17:00 (GMT)
Venue: Live at Design Museum, 224-238 Kensington High St, London W8 6AG
This event is un-ticketed. Workshops will run hourly on a drop in basis and visitors are invited to stay for as much or as little of the afternoon as they would like.
---
Drop into the Design Museum for a free creative workshop led by design studio Public Works. Find out more about the Growing Together garden project, create your own garden inspired photograms, and help sow the seeds of the future.  
The Growing Together Garden Project is a joint enterprise between the Design Museum, Design Age Institute and the Lightbulb Trust. We are working together to develop an accessible, age-friendly, restorative learning space, co-designed with local communities on the site of the Design Museum's underused garden. The project design will be led by design studio Public Works, who will work with local communities to develop and co-create plans.
The Open Day will be an opportunity to hear more about the project, participate in free, creative workshops, meet the design team, and sign up to participate in codesign workshops and/or gardening sessions. The activities are drop-in, so you can arrive and leave as and when it suits you!
The Open Day will be followed by a series of codesign workshops for older adults (50 years+) living locally beginning in June. Beyond July, regular garden sessions will be facilitated by a team of two gardeners with a dedicated team of local volunteers. In addition to regular gardening sessions, free public workshops and events will explore the intersection of nature and design.
Programme (2-5pm):
2, 3, and 4pm: Plant mapping, photogrammetry and cyanotype workshops will run hourly,
Throughout on a drop in basis: Pumpkin planting, meet the team
We hope to see you there!
Sign up to the Growing Together mailing list by emailing [email protected].