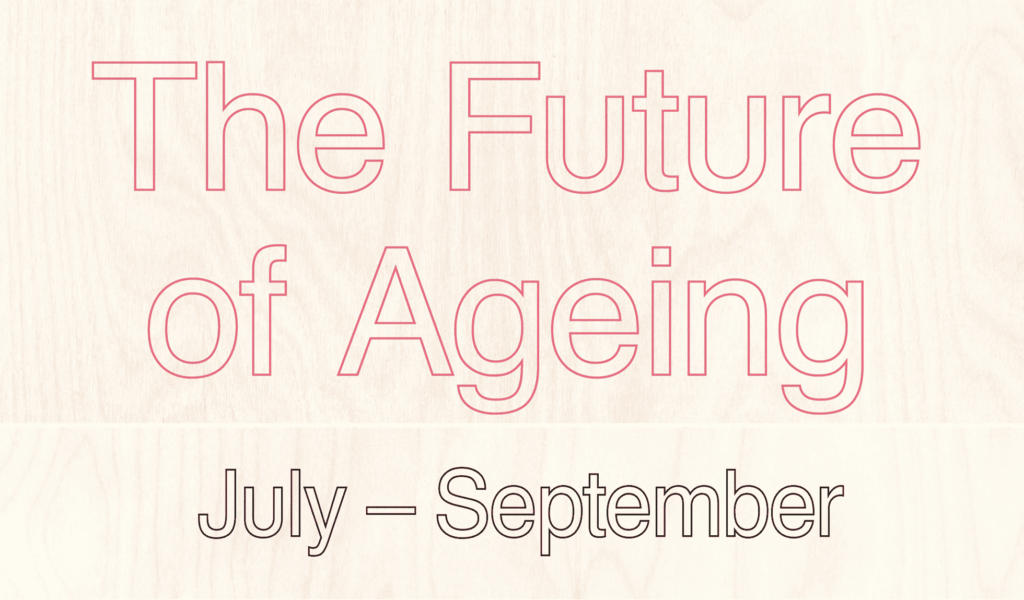 Published:
The Future of Ageing display, curated by Design Age Institute, based at the Royal College of Art, in collaboration with the Design Museum, explores how design can support significant demographic changes that point to a future in which there will be more older people than young. The display will be showcased in the atrium of the Design Museum from 20 July until 25 September 2022. It aims to remind us that we are all ageing no matter our age and considers how design and innovation can meet the needs, interests, and desires of the older consumer with greater agency and even joy. 
Life expectancy is increasing – a person born today is expected to live to around 104. By 2040, over a quarter of the UK's population will be over the age of 60, but over 70% of us will be fit and healthy with no need for social care or support. Almost all of us will be active online, and we are expected to spend over 20 percent less on healthcare and considerably more on recreation, culture, and travel. In the next couple of decades those of us aged over 55 will account for 63 pence of every pound spent in the UK, presenting a massive, untapped market for designers, retailers, and service providers.
What's in the display
The display showcases prototypes, sketches, and research from six design projects that are being developed by Design Age Institute and its partners.
The Centaur – a self-balancing, two-wheeled personal electric vehicle (PEV) for people with difficulties getting around, developed by Centaur Robotics Ltd. The Centaur aims to make supported mobility more accessible, more flexible, and more desirable and to spotlight the significant opportunity to expand the mobility market. "I want to end the social isolation resulting from reduced mobility. And I believe good design can do that," said Paul Campbell, Design Director at Centaur Robotics.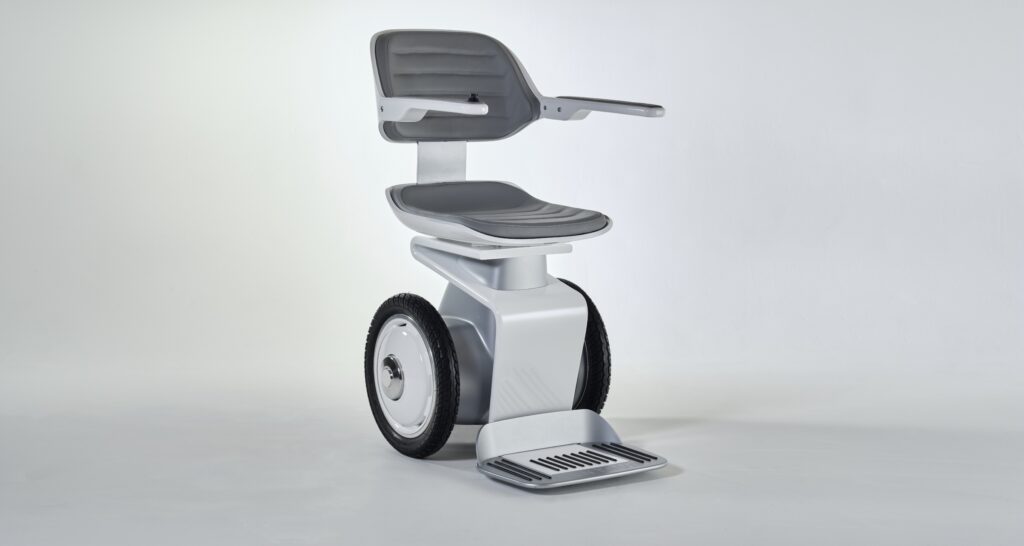 Gita – a hands-free cargo-carrying robot made by Piaggio Fast Forward, creators of the iconic Vespa scooter. The UK National Innovation Centre for Ageing is now exploring Gita's potential impact on the lives of older adults with user groups. "I didn't expect to fall in love with a robot," said one user this year.
Home Office to Age in Place – a project to develop integrated flexible working space in the home to allow independent working in later life. Home Office to Age in Place brings together experts in architecture, design for ageing and computing from Northumbria University, along with furniture designers from Pentagram, the world's largest independent design consultancy. Co-created with users, Light-Block is a design concept by Pentagram for a mobile lighting, power and storage solution that allows any table to be converted into a proper workstation.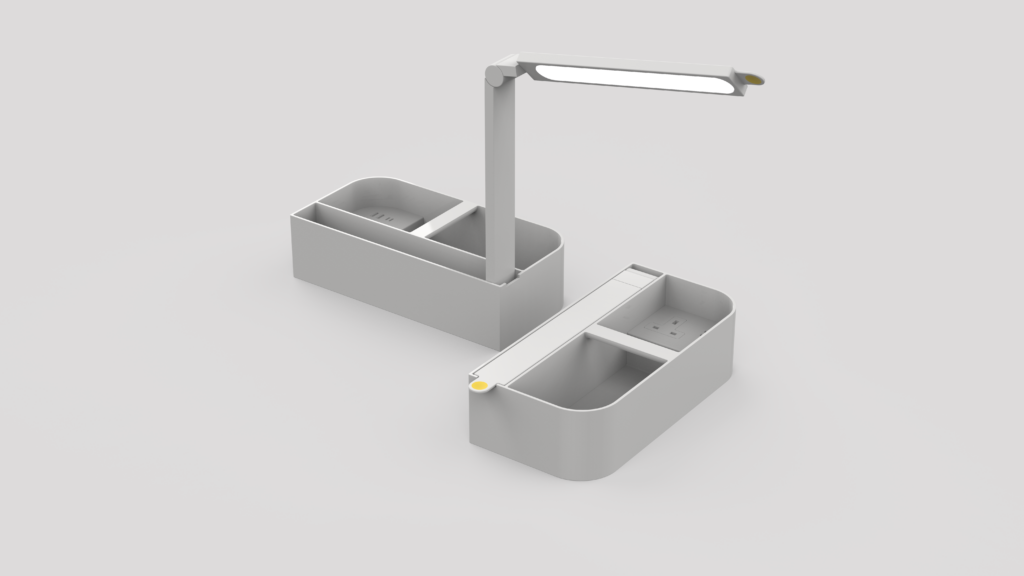 Designing for Joy and We are all Ageing – two new specially commissioned two-minute films created with production company Chocolate Films will be displayed on large screens at the beginning and end of the visitor journey. The first film focuses on the role of design in meeting the needs of an ageing society and the second showcases five individuals creating new narratives of happy and healthy ageing.
Hearing Birdsong – an immersive digital audioscape created by Kennedy Woods that uses the sound of British birdsong to engage visitors with their hearing health. The Hearing Birdsong app aims to reduce the stigma associated with hearing loss and to support early diagnosis by creating an enjoyable experience that allows people to check their hearing in the privacy of their own homes.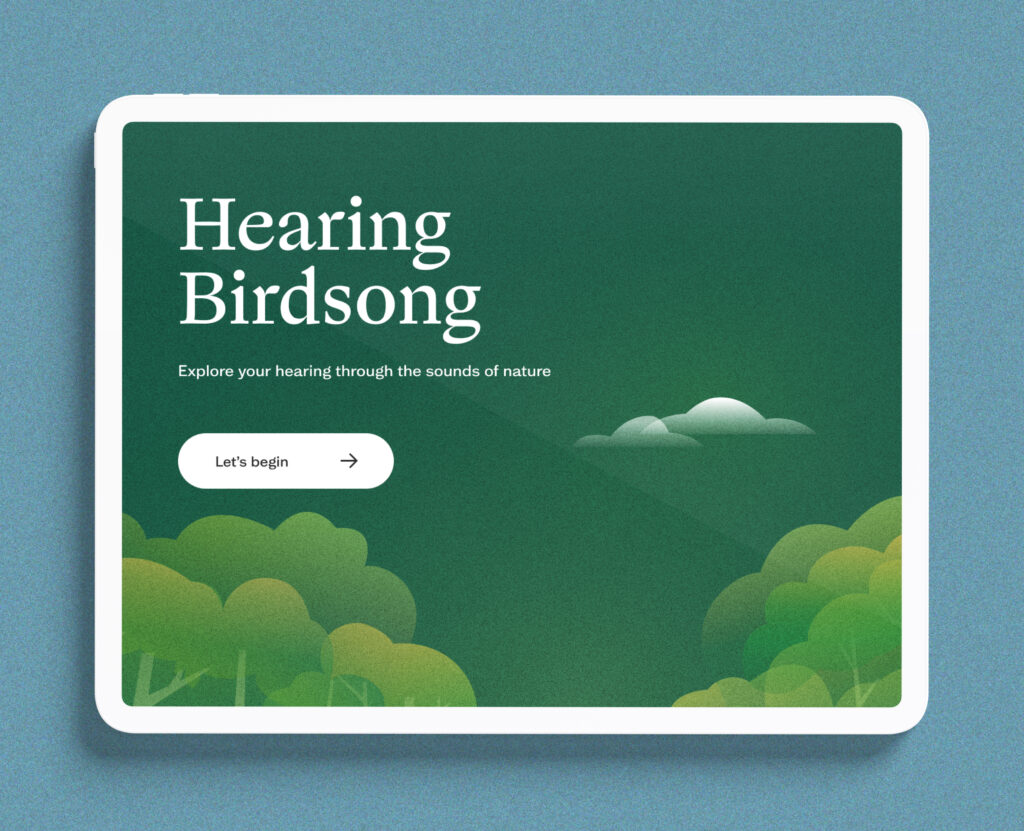 Growing Together – a model exploring opportunities for a multigenerational garden at the Design Museum, a long-term participatory project which brings together local communities based in and around The Design Museum, to work alongside public works, a not-for-profit critical design practice that operates across architecture, art and design. "Gardens are places where you can make friends. It is important to have raised beds and places where old and young can learn and grow together. I really want to feel part of a community," said one local resident during the consultation process.
Public programme
Immersive and participatory experiences have been designed into the display to invite visitors to question and challenge stereotypes and assumptions about later life. Visitors are invited to connect with the diverse stories of older communities and are prompted to consider their own ageing and future selves.
The Wisdom Hour, an interactive workshop run by the Design Age Institute's community platform This Age Thing, invites participants to share their personal stories of getting older and possibly even wiser. It will take place in the atrium of the Design Museum between 3pm and 5pm on Thursday 21st July.
Display design
The display has been designed to engage new audiences from a wide range of backgrounds and perspectives including design enthusiasts, students, academics, policymakers, and those interested in technology and innovation. The exhibition is free to the public and has been scheduled during the summer months to encourage families and young people to visit.
The design kollektiv (3D design) and Geoff Williamson (2D design) were briefed to create a robust, practical and portable unit that can transport the exhibition to touring venues around the UK. Plinth heights, routes and participatory elements have been designed in line with accessibility standards and the materials used have sustainability in mind.
Colum Lowe, Director, Design Age Institute said: "The Future of Ageing display allows us to demonstrate how design and innovation can transform our homes, workplaces, cities, and neighbourhoods to support us as we age. Getting older is not a singular story of decline, loneliness, and hardship – it also includes wisdom, maturity, confidence, abundance, and adventure. The venue, scheduling, content, and display design will open up this dialogue to new audiences who possibly haven't considered the challenges and joys of later life."
Josephine Chanter, Director of Audiences at the Design Museum said: "As the world's leading museum devoted to design, we're delighted to collaborate with Design Age Institute to present six new research projects that are designed to improve our lives as we age. We will all face the challenges that come with ageing, so we hope all our visitors will leave inspired by how designers can enhance the quality of our lives regardless of our age."
Paul Thompson, Vice-Chancellor, Royal College of Art said: "It's laudable that the Design Museum is so prominently displaying this work from our Design Age Institute during the summer season, when visitors of all ages will have the opportunity to engage with innovative ideas and designs that will improve access and enrich lives as the average age of our population rises.