Company Biography
The Commonland is part design + innovation lab, part research unit and part campaigner.
We help organisations understand the dramatic demographic changes taking place.
We work with designers, industry and academics to help them overcome age barriers that negatively limit innovation.
We partner industry to create products, services, and communications that people really want to buy and use.
We have created a unique 'how to respond' innovation and design research process — The Commonland Methodology™ to help age free innovation, development and marketing.
We work with designers, industry and academics to map, innovate and measure products, services and places to live and work which work for more people across the life course.
We help industry make more money.
We help people live longer, healthier and happier.
Work showcase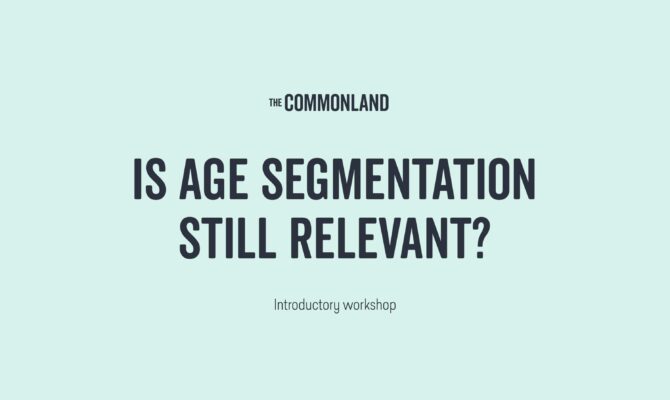 Is Age Segmentation Still Relevant? Design Workshop
An entry level first step for any business wanting to understand the implications and opportunities of the 100 year life. We show why age stereotypes are not longer relevant to how your customers think, the impact it will have in your sector and an introduction to our 'how to' navigate 'age' methodology.
From the Zinc perspective, you actually influenced the team immediately. It was very powerful, especially for a group that's been working on healthy ageing for the past 2 years!" Diane Morgan, Zinc, the leading age innovation incubator.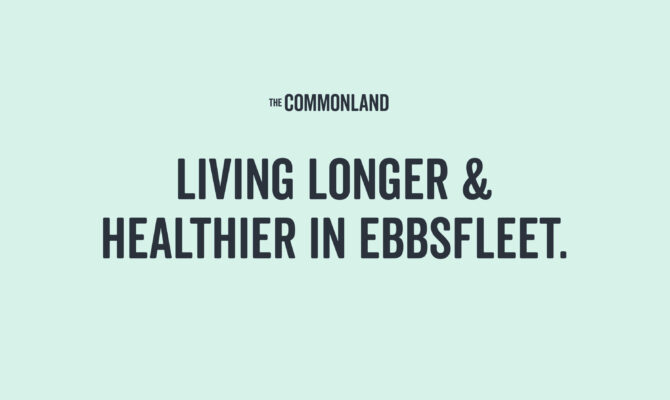 Living longer and healthier in Ebbsfleet
A year long project with the working in collaboration with Ebbsfleet Development Corporation, Kent County Council, local health partners, and over 1,500 residents, to explore how to build an intergenerational community as part of Ebbsfleet's vision to become a leader the 21st Century to empowers its residents of all ages to live longer, healthier and happier.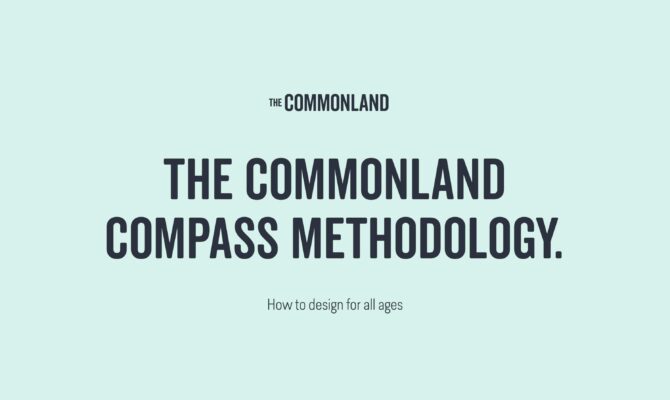 The Commonland Compass Methodology
The Common Land Compass Methodology is a proprietary method to help businesses map, innovate, design and deliver age neutral products, services and environments. With 3 key pillars of exploration and 10 supporting age neutral design principles — our methodology  has been widely and fully tested with people from 18 to 99. Our research has proven they are important across all product categories but rarely fully delivered. And with 86% of people wanted to see these principles applied but only 16% felt they were being incorporated and reflected in design, this is an open goal for businesses to explore.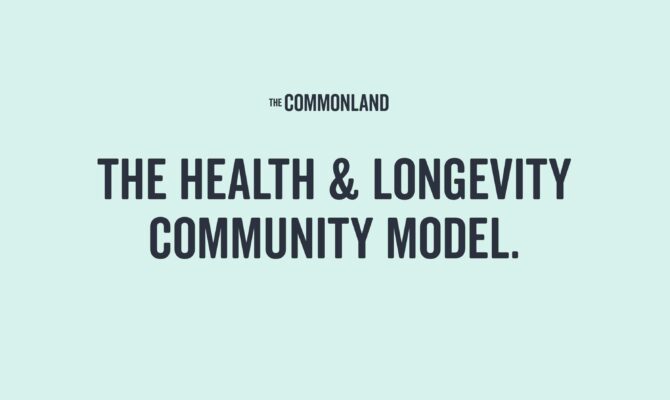 The Health and Longevity Community Model (HALO)
The Commonland has develop a new model, The Health and Longevity Community Model (HALO) for intergenerational community building. It is designed to be used by architects, developers and urban designers to help build more connected intergenerational communities which will ultimately enable people to live longer and healthier.