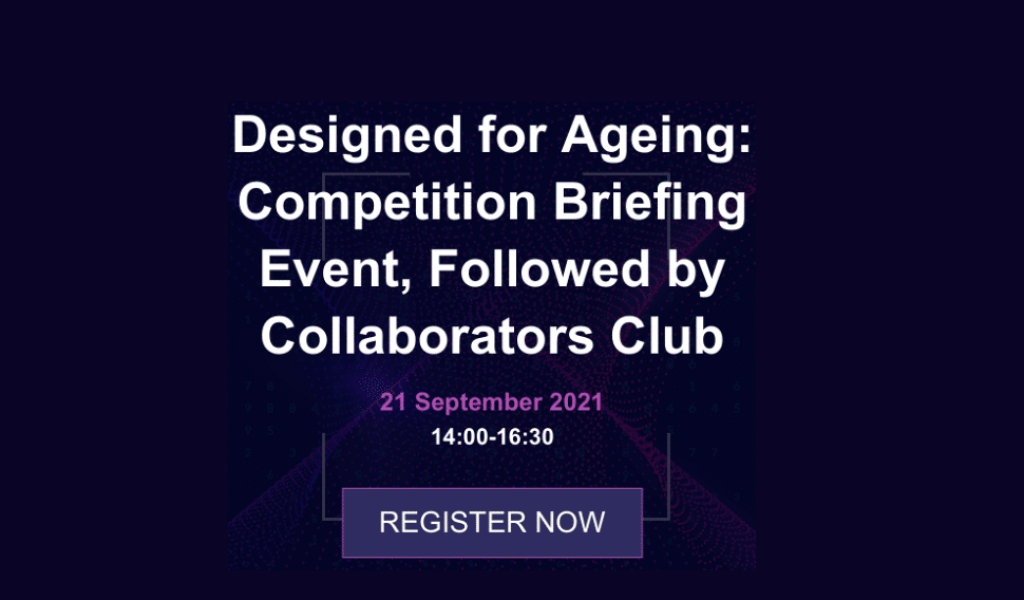 Published:
Competition Briefing Event & Collaborators' Club, 21 September 2021.
We are delighted to be supporting the UKRI Healthy Ageing Challenge's Designed for Ageing Collaborators's Club on Tuesday 21 September 2021.
Designed for Ageing is a grant funding opportunity for UK companies looking to develop innovations to help people as they age. Find out more about scope, and about how to apply, by signing up here for this webinar event.
Awards of up to £2m are available for business-led service innovations that address the challenges of ageing and have ambition to scale. The competition comprises a unique design stage gate mechanism to ensure that good people-centred design principles are followed, to maximise potential market share. Applications must be business-led but collaborations with other organisations are welcomed. Find out more at the formal briefing event and register to meet potential application partners at the Collaborators' Club.
Reserve your place now to take part in the event on Tuesday 21 September 2021 14:00-15:15 (Briefing Event) 15:15-16:30 (Collaborators Club).
Register here for the Designed for Ageing – Collaborators' Club