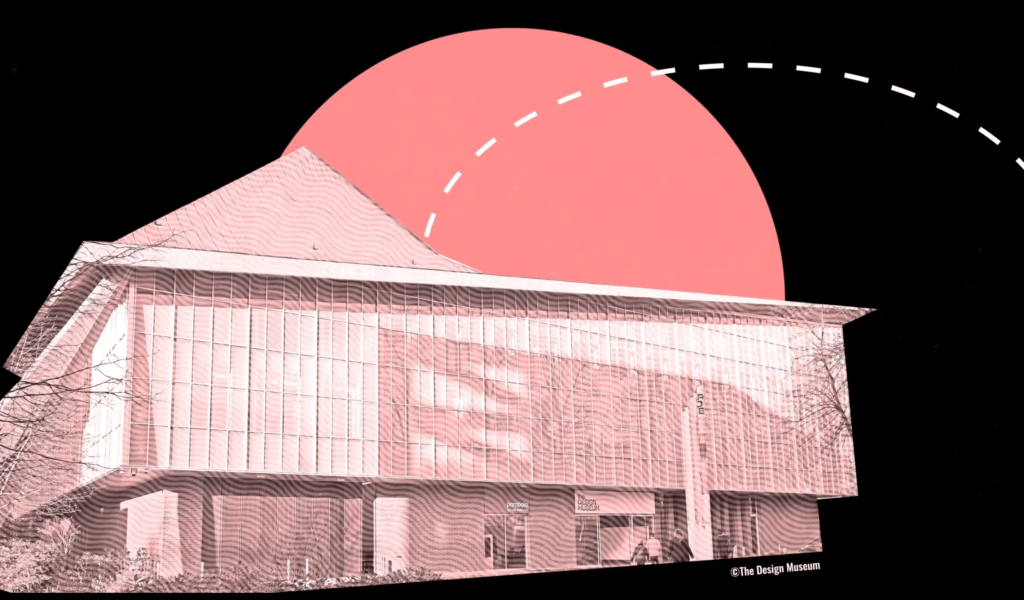 Design Age x Design Museum
Published:
Design Age Institute and the Design Museum have announced a series of events that explore and celebrate healthy and happy ageing in society today and look ahead to innovation and design that will shape future ageing communities. The Institute and the Design Museum will also facilitate Growing Together, a year-long age-friendly community garden project.
Details of upcoming events and activities can be found on designmuseum.org.
Design Age Institute, Director, Colum Lowe said:
'We couldn't be more excited to be partnering with such a truly significant institution as the Design Museum, and look forward to working with them over the coming months and years to promote design and healthy ageing, past, present and future.'
Fiona MacDonald, Head of Learning at the Design Museum said:
'The Design Museum is delighted to be the public disseminator of the research and thought leadership coming out of the Design Age Institute. Ageing doesn't have to have negative connotations – quite the opposite. Good design is key to this, enabling us to lead our lives to the full, regardless of age.'
Designing for Your Future Self

Designing for Your Future Self is a series of talks which invites audiences to explore the ideas, trends and passions that are shaping our future lives. Curated by Design Age Institute, these thought-provoking sessions will explore the power of innovative design to help everyone age with agency and joy, through a combination of expert insights, cutting-edge research, panel debates and interactive discussions.
Designing for Your Future Self will launch on 21 September 2021 as part of the Design Museum's programme of events for London Design Festival. This first session, titled Designing a World for Everyone, will bring together researchers, designers, innovators and policymakers to share the latest research and insights into how in a post-Covid society, design can be used to transform public spaces, towns and cities and communities to support the ageing population.
Speakers and contributors will include Colum Lowe (Design Age Institute Director), Professor Jeremy Myerson (Helen Hamlyn Chair of Design), Professor Nic Palmarini (Director at UK's National Innovation Centre for Ageing, NICA), Becky Rowe (Owner & Head of Research, Revealing Reality), Paul McGarry (Assistant Director, Greater Manchester Ageing Hub, Greater Manchester Combined Authority), Manisha Patel (Senior Partner, Urban Design & Masterplanning, PRP Architects) and Professor Sarah Harper (Clore Professor of Gerontology at the University of Oxford, Director of the Oxford Institute of Population Ageing, and Co-PI on the Design Age Institute@Oxford Programme).
Upcoming events in the Designing for Your Future Self series at the Design Museum include No time to waste – ageing population, warming world (9 November 2021) and Adults only – sex, intimacy and ageing (15 February 2022).
This Age Thing: The Wisdom Hour

The Wisdom Hour is a new creative storytelling space celebrating positive stories of ageing, facilitated by This Age Thing and Design Age Institute. The Wisdom Hour invites participants to the Design Museum for a cup of tea and the opportunity to listen, share experiences, and celebrate stories of getting older.
For the first session (2 October 2021), participants are invited to bring a 'wise object' that represents wisdom for them. The object might represent a person, an experience, a memory, or an ambition for the future. Attendees will also be able to draw inspiration from a range of objects from the Design Museum's handling collection. As special guests, Design Age Institute Director Colum Lowe and the Design Museum Chief Executive and Director Tim Marlow OBE will also share objects that showcase design for healthy ageing. This special event takes place the day after the UN International Day of Older Persons (1 October 2021) and the day before Silver Sunday (3 October 2021), the national day for older people.
Georgie Lee, Community Lead, Design Age Institute, and Chief Community Officer, This Age Thing, says:
'The Wisdom Hour is a place to share the opportunities and benefits that a longer life offers us, as well as the challenges that we will also undoubtedly face. It is the place for real people to share real stories of their lives. The place to be inspired by other people and to inspire others with our stories, so they too can age well. The place to celebrate what we have learnt through our long lives and the place where our lived experience can help redesign a better world for all. The Wisdom Hour is the place to change once and for all the negative narrative of ageing, to the more accurate one of evolving wisdom, lifelong learning, joy and happiness'.
Growing Together: Intergenerational Community Garden
The age-friendly community garden project is a year-long collaboration between the Design Museum, Design Age Institute and members of the local community in the Royal Borough of Kensington & Chelsea. The project seeks to establish an age-friendly intergenerational community space at the Design Museum and embed the museum within the local community through a long-term participatory project.
Over the course of a year, the project aims to establish new infrastructure for collaboration and co-creation around design and ageing, place local community groups at the heart of the decision-making process, respond to the needs and concerns of underrepresented groups and create social impact by removing and reducing barriers to participation.