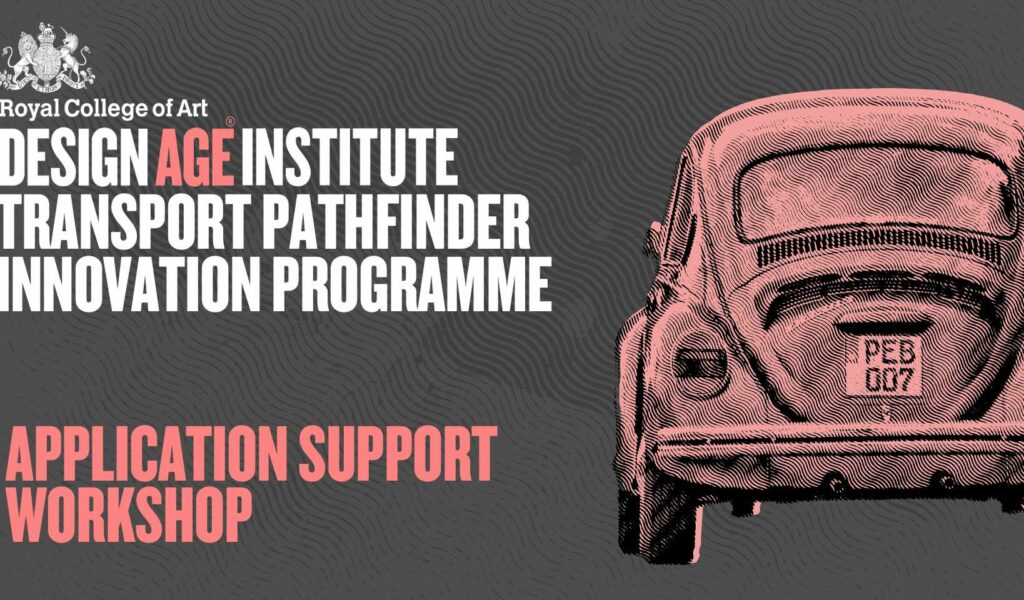 Published:
Sign up to one of two workshops to support your application to the Transport Pathfinder Innovation Programme.
Get involved in one of two support workshops for applicants to the Transport Innovation Pathfinder Programme. Both workshops will cover the same content and will be led by Colum Lowe, Director of Design Age Institute, Fiona Myles, Senior Design Manager and Melanie Andrews, Design Manager.
As places are limited, please only register for one workshop session.
Online workshop on Monday 20 February from 14.00 to 16.00 (GMT).
Workshop outline
The Application Support workshop aims to help you to improve your application and give clarity on how you will be assessed.
The first half of the session will cover applying Design Age Institute's innovative methodology and frameworks, to develop the transport competition propositions for products and services it will include:
How design has an important role to play for us all as we age.
What factors to address to take an innovation to market across the 'valley of death'.
How to evaluate your own design proposition using Design Age Institute's proprietary design evaluation tool.
The second half of the workshop will go through the application form in detail and how the applications will be assessed, with a Q&A session for participants to gain clarity on any outstanding issues.